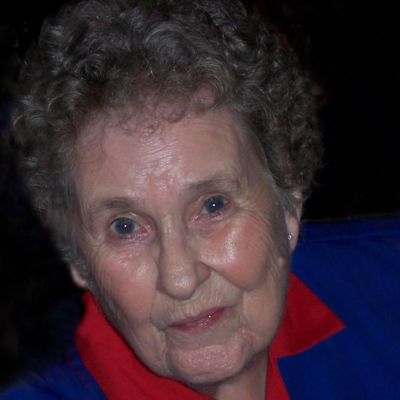 Callie
Lorene
Steward
Join us in celebrating Callie—please share your stories and photos, and help spread the word about this page!
Callie Lorene Steward, 89, passed away in Atlanta, Texas, on Dec. 30, 2019 and joined her precious savior and beloved husband.

Funeral services will be at 12 p.m. on Jan. 9 at Lucas Funeral Home in Grapevine, Texas. A 2:30 p.m. graveside service will follow at Dallas-Fort Worth National Cemetery, where she will be laid to rest next to her beloved soldier boy. Visitation will be on Jan. 8 from 6-8 p.m.

Expressions of Sympathy may be made to the Humane Society of North Texas, 1840 East Lancaster Ave., Fort Worth, TX 76103.

Pallbearers will include her son, Michael Steward; her son-in law, Michael Ganz; grandson, Dave Sessions; Rick Peterson, Adam Gillespie, and Brian Kane. Dr. Roger Sessions and Wilma Hardin will serve as honorary pallbearers.

Callie was born to George and Vera Jesttes on Dec. 17, 1930, in Bivins, Texas. In 1949, she married the love of her life, William H. Steward, a combat veteran of World War II and the Korean War. After living in California, the couple moved home to Texas. Callie was a loving mother to three children.

Callie and William moved to the Dallas-Fort Worth area in their golden years. She was a faithful servant to Christ and devoted caretaker for her veteran husband. She was a compassionate friend to the many stray animals she adopted.

Callie's late husband preceded her in death.

Survivors include her sister, Nora Kieffer; her three children, Michael Steward, Linda Steward, Sherri Steward-Ganz and husband, Michael Ganz; two grandchildren, Dave Sessions; Karen Nettleton and husband, Steven Nettleton; one great-grandson, Austin Nettleton; and the many friends and family who loved her.
LINKS
Lucas Funeral Home-Grapevine
Atlanta Citizens Journal
http://www.atlantacitizensjournal.com