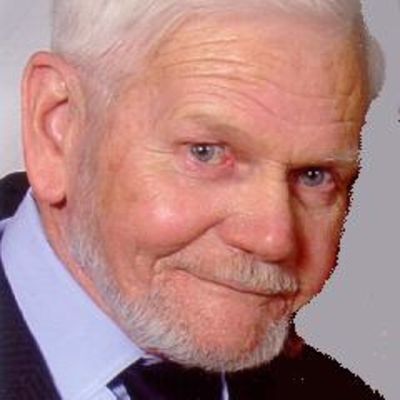 Burt
Worley, JR
Burt "Pap" Worley Jr., age 70 of Canton, OH passed away suddenly on Monday morning April 3, 2006. Avid McKinley Bulldogs fan, Army Veteran and loving husband and grandfather.
Burt "Pap" Worley Jr., age 70 of Canton, OH passed away suddenly in Mercy Medical Center on Monday morning April 3, 2006. Born in Canton on June 4, 1935 to his parents the late Burt Sr. and Katherine (Smith) Worley, he had attended McKinley Senior High School and was an avid fan of the Bulldogs. He was a veteran of the U.S. Army and was very patriotic in his life. He retired in 1997 after 38 years at the Republic Steel Company working in the heat treat department. He loved to fish and was a member of the American Legion, but his greatest joy was his wife and his family. Two sisters, Judy Dejanerio and Janice Worley have preceded him in death. Burt is survived by his loving wife of 50 years, Alice Worley of the home; daughter Donna Raymond and Phil Paumier of Louisville; and son Gary Worley and Beth Digiantonio of Canton. Also surviving are his grandchildren: Christina Drescher (John), Brian Cooper, Gary Worley (Tara), Kurt Worley, Kara Worley, Holli Raymond, Ashlee Worley, Ridge Worley and Emilee Worley; great grandchildren, Jonathan, Jacob and Taylee; as well as numerous nieces, nephews and cousins, all who loved him very much. Funeral Services will be Friday Morning at 11:00 a.m. in the Canton Chapel of the Reed Funeral Home with Rev. Deana Reed officiating. Burial will be in Sunset Hills Memory Gardens. Visitation for family and friends will in the funeral home on Thursday evening 6:00 - 8:00 p.m.
Memories
Looks like something went wrong.
Reload the page and try again.