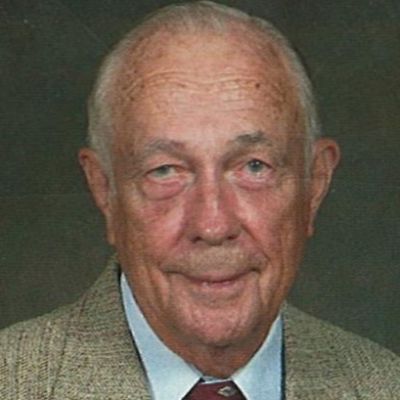 Buford
D
Cockrell
Help us celebrate Buford! Please share your stories and photos, and invite others who remember Buford.
Buford Dale Cockrell of Rock Hill, South Carolina, died on Wednesday, August 4, 2021, at the Wayne T. Patrick Hospice House. Mr. Cockrell was born August 23, 1923, in the small community of Ted, in Smith County, Mississippi. He spent his early years wherever his mother and father taught school. Following graduation from high school, he entered Mississippi State College during the year Peal Harbor was attacked. He entered the Navy as soon as he was eligible, received training at the University of Texas, in Austin, and earned a commission from the Navy's Midshipmen's School at Columbia University. He served in the Pacific Theater and was with his cruiser in Tokyo Bay after the war ended. Before returning to the States, he spent several months in China and the Marshall Islands. He was released from active duty during July of 1946, and received an Honorable Discharge from the reserves on May 8, 1959, at the rank of LTJG.

Cockrell earned an engineering degree from the University of Texas on June 2, 1947, and remained in Austin where he was employed by the Lower Colorado River Authority. He married Jewell Moorman of Austin, Texas, in January of 1948. He joined Alcoa, Inc. in December of 1951 during its construction of the Rockdale Works near Rockdale, Texas. He held several engineering, construction and management positions in Texas, Australia, Indiana, and corporate headquarters in Pittsburgh, Pennsylvania. He and his wife retired to South Carolina in 1987 after over 35 years with Alcoa. His position at retirement was Manager of Power for Alcoa's worldwide Primary Products Division, headquartered in Pittsburgh.

During retirement on Lake Hartwell in SC, he and Jewell traveled the US and abroad to visit friends and family. They did several mission projects in Europe and the US. Dale was involved with the Homeowners Association and served as President for several years while living on Lake Hartwell. He was active in the church wherever he resided and enjoyed work with Habitat for Humanity. He was a loving father and husband and enjoyed traveling with his family. They circumnavigated the planet twice making numerous stops along the way.

He was preceded in death by his parents, Pearl and Effie Cockrell, his brother John Cockrell and wife, Jewell Moorman Cockrell.

In August of 2014, Dale married Joyce Stafford and they enjoyed several happy years together. He is survived by his wife, Joyce Cockrell, his sister Emily Hord (Charles) of Madison, MS, his son Ken Cockrell of Friendswood, TX, his daughter, Debbie Buck (Bill) of McKinney, TX, his son Phil Cockrell (Renee) of Camp Hill, PA, and six grandchildren: Ryan and Erin Buck, Eddie and Nate Cockrell, Miriam and Ben Cockrell, as well as numerous nieces and nephews.

A private memorial service for family only will be held at Greene Funeral Home Northwest Chapel in Rock Hill on Thursday, August 12, at 2pm. The service will be live-streamed at that time on the Greene Funeral Home website. Memorials may be made to Oakland Baptist Church of Rock Hill SC, the York County Free Clinic, or to any foundation for disease of the aged.
LINKS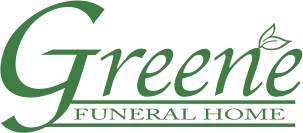 Greene Funeral Home
https://www.greenefuneralhome.net
Austin American-Statesman Memoriams
http://www.statesman.com