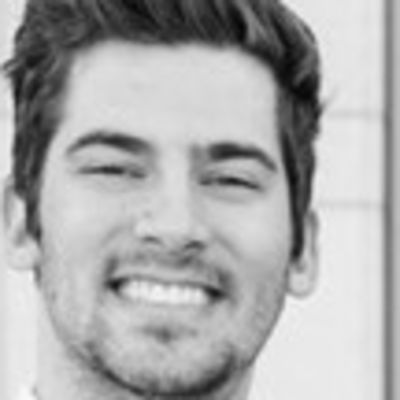 Bryce
Jamison
Hatch
Bryce was a warm, compassionate, and caring young man who was quick to serve and help his fellow man without reservation.
Bryce Jamison Hatch, 27, died Sunday evening January 21, 2018 ending a painful two-year struggle with Cluster Migraine Headaches. Bryce was born in Danbury, Connecticut on October 1, 1990 to David Darrell and Kristine Thayne Hatch. He was the third son of seven children. His family moved from Wilton, Connecticut when he was eight years old to Utah Valley. Bryce was a warm, compassionate, and caring young man who was quick to serve and help his fellow man without reservation. He always looked to help those in need in generous and self-sacrificing ways and was always on the side of the underdog. Bryce first proved his business acumen when he successfully started his own business buying and selling computers before going on his mission. Bryce served as a Korean-speaking LDS missionary in the Vancouver BC Canada mission where he held several leadership positions. While attending Brigham Young University, he met and married Samantha Topham. In 2016 he graduated from Brigham Young University in Business Strategy. Following graduation, he worked as an Associate Product Manager at DOMO, a business intelligence software start-up, where he was employed until his migraines became so bad he was unable to continue.

Bryce had excellent interpersonal and leadership skills. While attending Timpview HS, Bryce was chosen as the Hugh O'Brian Youth Leadership Scholar. Friends and family knew him for his quick mind, sense of humor and wit. He was always able to cheer people up with his stories, his knowledge, and his ability to make people laugh and coin new phrases. Bryce loved reading and had an encyclopedic mind that made him a great conversationalist on practically any topic. He had his own unique style that manifested itself in his writing, conversation and humor. He loved all kinds of movies and music; he loved sharing his vast collection with his friends and family. He collected comic books and loved super-heroes. In many ways, Bryce was a super hero in his own right. Bryce's desire to help others knew no boundaries. He and his wife Samantha were always quick to help all who crossed their path. They both believed that serving and helping others goes beyond religion or other institutions, and they both donated their time and money to those in need. Bryce knew how to lead and motivate those around him to serve and help others, and always strove to achieve excellence in everything he did. He enjoyed coaching and counseling others, looking for opportunities to strengthen and build them up. Bryce was a tireless worker; always first to volunteer and last to leave any service project. Even in his death, his organ donations will save seven lives and help countless others. He enjoyed being with his family, including his aunts, uncles, cousins, his grandfather Gordon Thayne, and Gordon's wife, Mary. Bryce was preceded in death by his beloved mother Kristine, his oldest brother Ryan, and oldest sister Melissa (Kristen). Bryce is survived by his father, David Darrell Hatch; sisters, Donna Jenice and Caroline Kristine; and brothers, Brandon Gordon and Tanner David. Though Bryce has passed from this life to the next, we can all take comfort in the knowledge that he is has been welcomed by those who love him; his pain and suffering have finally ended and that he can continue to grow and develop.
Memories
Looks like something went wrong.
Reload the page and try again.