 Bruce
L
Lowe
Help us celebrate Bruce! Please share your stories and photos, and invite others who remember Bruce.
Bruce L. Lowe, age 97, passed away on April 16, 2021 in Jacksonville, FL. He was preceded in death by his much loved and devoted wife Betty Jane (Koeher) Lowe of 75 years. Bruce is survived by his three children and their families: Peggy L. Lowe Shippen (Ernie) of Salem, OR; Curtis L. Lowe (Sandra) of Santa Rose Beach, FL; and Spencer B. Lowe (Holly) of Ponte Vedra Beach, FL; grandchildren, Sara E. Lowe and Davis C. Lowe. He is also survived by his sister Roberta L. Lowe Blood (Joseph) of Flushing, MI. Bruce was preceded in death by his parents, Charles V. Lowe and L. Mae Jacobs Lowe, both of Flushing, MI; and his brother William V. Lowe of San Francisco, CA who passed in 2001.

Mr. Lowe served with the 15th Air Force in Italy and Germany during WWII. He was captured and held as a German POW.

He was a graduate of Kattering University (GMI) in Flint, MI. Betty Jane and he were married July 14, 1945. Mr. Lowe retired in 1980 as Director of Personnel Services at Buick Motor Division GMC. He and Betty relocated to Prescott, AZ in 1985 where they lived for nearly 20 years. They retired to Jacksonville in 2003.

Bruce and Betty Jane have been privileged to enjoy the fellowship of many good friends in Michigan, Arizona, and Florida. They were long time members of First Congregational Church in Prescott, AZ. He was an avid golfer and he and Betty Jane enjoyed a good game of bridge.

In lieu of flowers contributions may be made to the American Red Cross, the Salvation Army, or a favorite charity of you choosing. Please visit www.hardagegiddensoaklawnchapel.com to leave words of comfort for the family. Arrangements under the care and direction of Hardage-Giddens Oaklawn Chapel, 4801 San Jose Boulevard, Jacksonville, FL 32207, (904)-737-7171.
LINKS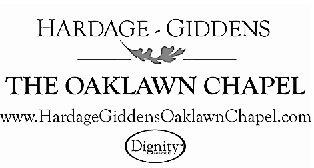 Oaklawn Cemetery (Oaklawn Chapel)
Prescott Daily Courier
http://www.prescottaz.com

The Flint Journal
http://www.mlive.com/flint#/0