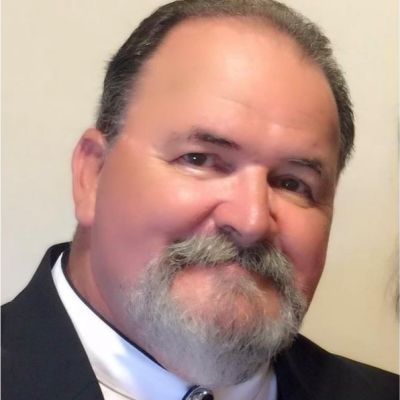 Bruce
Wayne
Balding
Help us celebrate Bruce! Please share your stories and photos, and invite others who remember Bruce.
Bruce Wayne Balding, 60, of Ventura and recently a new resident of Camarillo, passed away on the evening of Saturday, August 21, 2021 from COVID Pneumonia. Our family is devastated by this tremendous loss. However, in our faith we do take comfort knowing without a shadow of a doubt that God needed Bruce more than we needed him here on this earth. He had a servants heart and would help anyone in need at anytime.

Bruce was born on December 9, 1960 and was raised in Ventura by his parents, Phillip and Jeanette (Vibbart) Balding. He was the youngest of his siblings, Cathy, Carol and Tony. He was quite the talented athlete and played basketball for Ventura High School, graduating in 1979. Bruce was a talented artist and created many school art projects over the years whiling attending there.

He worked for his father "Phillip Balding Concrete" as a Cement Mason for 27 years and once his father retired he continued in that field of work with his uncle, Fred Vibbart. With the concrete business being of hard physical work, Bruce decided to work for his friend, David Atkin Construction for a few years. He made a decision to move forward and ended the working life in the construction world and went to work for various gyms which he really enjoyed. One day at the gym Bruce met Marshall and Gloria Schmidt who own "Marshall's Bodacious BBQ". Bruce came up with an item for there menu, which was called "Bruce's Bodybuilder Burrito", it was a hit and still is to this very day. He ended up working for Marshall for 15 years and mastered the art of barbecuing to perfection. Once Covid shut everything down, Bruce went to work for the Neptune Society in Santa Barbara for almost a year before his death. He found true compassion on helping families find closure with taking care of their loved ones ashes by laying them to rest with respect and dignity.

Bruce's interests and hobbies were watching boxing, and the UFC. He completed and mastered the art of Judo and received his black belt. He enjoyed playing games and puzzles to keep his mind sharp and was a Solitaire and Backgammon guru. Bruce found humor and comedy in about almost anything and had a very, very quick wit. He was hilarious. You could see him driving down the street in his convertible smart car with the top down playing music loud and enjoying life. One thing he cherished the most was attending any ball games his grandsons were playing. Bruce was a very proud "Papa". He recently found out, how our newly born granddaughter, Abigail, can melt your heart into a puddle.

He is an endowed member of The Church of Jesus Christ of Latter-day Saints, where he served diligently in many callings over the years; the ward clerk, family history consultant, ward artist, seminary principal, building security and a teacher for the Temple preparation class.

Bruce was preceded in death by his parents, Phillip and Jeanette Balding; sister, Carol Boling; sister-in-law, Debbie Balding; and mother-in-law, Ann Moser.

He is survived by the "love of his life and his eternal companion" wife, Alison Moser Balding; daughter and son-in-law, Krista and Andrew Marquez; sons and daughters-in-law, Joshua and Andrea Balding, Daniel and Chelsie Balding; grandchildren, Roman Marquez, AJ Marquez, (Leila Marquez who is do to arrive in January 2022), Tyler Balding, Luke Balding, Oliver Balding and Abigail Balding; father-in-law, Dr. Jack E. Moser; sister and brother-law-law, Cathy Smith Chandler and Jeff Chandler; brother, Tony Balding; brothers-in-law, Jim Boling, Russell Moser, Douglas Moser (Dana), James Moser (Gina), Steven Moser, and Garrett Moser (Katey); sisters-in-law, Michelle Carper (Scott) and Larissa (Devin) Gales; nieces, nephews, cousins, and so many extended family members too numerous to to name.

A Celebration of Bruce's Life will be held on Saturday, September 11, 2021, 11:00am, at The Church of Jesus Christ of Latter-day Saints, 3501 Loma Vista Road, in Ventura, followed by burial at Conejo Mountain Memorial Park, in Camarillo.

In honor of Bruce, we are asking for everyone that will be attending the graveside service to bring a battery operated bubble machine to turn on as Bruce is being laid to rest. This was his personal request. "Lots and Lots of Bubbles". He wasn't kidding.

The funeral service will be available to watch live streaming on YouTube.

If coming to the service please wear masks and follow covid guidelines.

Arrangements are under the direction of Conejo Mountain Funeral Home, Memorial Park & Crematory, 2052 Howard Road, Camarillo, CA 93012.
LINKS


Ventura County Star Memoriams
http://www.vcstar.com