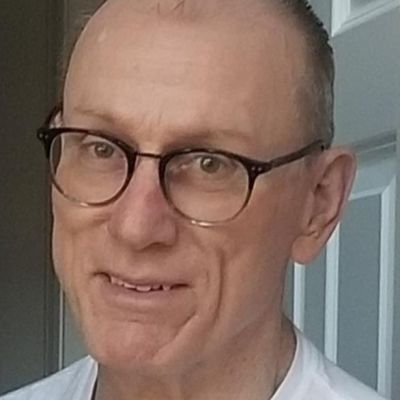 Brian
P.
Huntley
Did you know Brian? Please share your stories and photos, and help spread the word about this page!
Brian P. Huntley, 64, of Bluffton, SC (formerly of Keene, NH and Bellingham, MA), passed away suddenly and unexpectedly on Saturday, March 19, 2022 while on vacation in NC's Outer Banks with Debbie, his loving wife of 38 years by his side. Brian was only 64 at the time of his passing, but unlike some who are afforded decades more, that's all the time he needed here on Earth. A modern-day renaissance man, Brian accomplished ten lifetimes' worth of achievements in his one.

Brian was born on August 21, 1957 in Keene, NH. He was the son of Roger F. and Rita P. (Boudrieau) Huntley. He attended Keene schools and graduated from Keene High School in 1975. A talented and decorated athlete, he jump started his baseball career playing on Little League, Babe Ruth & American Legion ball teams in the area. He was a third baseman, shortstop, and pitcher. He "backboned" multiple State Championships and led Keene to four consecutive Babe Ruth State titles and was recognized as an exceptional teammate on and off the field. While in High School, as a Captain of the Varsity baseball team, he was a respected leader and record-holding player. Brian was known for his knowledge of the game, speed "wheels" on the field and his exceptional talent and knowledge of the sport. He continued his baseball career on a full collegiate scholarship at Sacred Heart University where he was a key player in bringing his team to a World Series. He continued playing the sport he loved on local men's softball teams and remained a fervent fan of all New England sports teams.

He began his lifetime telecommunications career at New England Telephone in 1978 and later transferred to AT&T. Brian held a plethora of roles and responsibilities, ultimately being promoted to executive-level management, culminating his 38-year career at AT&T. In 2016, he retired as a Director and General Manager of Global Network Operations; VoIP (NOC) having managed 140 technical professionals in 8 cities worldwide. During his tenure at AT&T, Brian was also recognized as a published author and inventor of two U.S. patents that are still used today, as well as an advocate for and mentor to women in business. Brian notably and humbly led a comms response team at Ground Zero following the 9/11 attacks.

Brian was often described as an adventurer, a dreamer, confidently witty, humorously articulate, and a "super hobbyist". He was a deer hunter, world traveler - he visited over 54 countries, an avid numismatist, woodworker, comedian, storyteller, and grape jelly maker with a deep affinity for candy and sweets. Inquisitive by nature, he had an insatiable desire to learn about the world, always finding humor in every situation. He loved comedy and oftentimes would quote verbatim movie lines and standup comedy skits.

Above all else, he was a cherished and deeply loved family man. Brian is survived by his wife of 38 years, Debra (Navish) Huntley of Bluffton, SC who he loved unrelentingly and referred to as his "rock." He is also survived by his two daughters and their husbands, Cara and Junior Novas of Moncks Corner, SC, and Erin and Matthew Ferguson of Jaffrey, NH, his brother Bruce M. Huntley and his wife Jenny of Beverly Hills, FL, three grandchildren Alessandra, Aceyn, and Viviana, as well as several beloved nieces, nephews and extended family members.

A celebration of life in Brian's honor will be held on Friday, May 20, 2022 from 11:30am to 2:30pm at Venue 1223 at 1223 May River Road, Bluffton, SC 29910. In lieu of flowers, the family is requesting donations be made to the Keene Babe Ruth Baseball, 24 Mason Dr, Surry NH 03431.

For those who wish to attend celebration of life services virtually, please RSVP to [email protected] Zoom details will be sent at a later date.
LINKS

The Keene Sentinel
http://www.keenesentinel.com