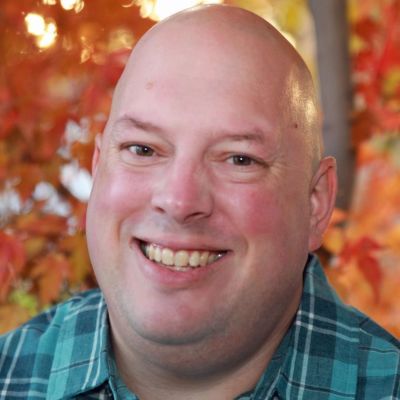 Brent Steven
Steven
Hummer
Join us in celebrating Brent Steven—please share your stories and photos, and help spread the word about this page!
Brent Steven Hummer was born on January 7, 1974 in Bremerton, Washington. He died in his home in Ammon, Idaho, on February 24, 2020, after bravely battling cancer for nearly two years.

Brent was the second of four children born to Steve and Kathleen Hummer. He grew up in the beautiful Pacific Northwest, where fishing trips, hikes, and camp outs with his father taught him to love the outdoors and the scouting program, in which he became an Eagle Scout. From his mother, he gained a love of great literature and a strong faith in the Lord Jesus Christ and The Church of Jesus Christ of Latter-day Saints. He shared a special relationship with his two sisters and one brother who loved him dearly and appreciated his spirituality and his willingness to be there for them whenever they needed comfort. He was also fortunate to be surrounded by cousins as he grew up and has many happy memories of the time he spent exploring and making mischief with his cousins.

After graduating from Redmond High School in 1992, Brent served a two year Spanish speaking mission for The Church of Jesus Christ of Latter-day Saints in Houston, Texas. There he solidified the testimony that he had nurtured over many years as a teen by immersing himself in the scriptures. He is remembered as a humble, diligent missionary who loved the people he served.

Brent studied Zoology at Brigham Young University in Provo, Utah, where he met his wife and the love of his life, Shannon Marie Thorne. They married in the Boise LDS Temple on July 5, 1997. Together, they finished their undergraduate degrees, graduating on the same day in 1999. Brent later went on to earn an MBA with an accounting emphasis in 2007. This led him to a successful career as an agent for the IRS.

No job was more important to Brent than his role as a father. He and Shannon had eight beautiful children, and Brent was a loving, devoted, hands-on dad. He always made each of his children feel special and loved, and he devoted his life to caring for his family. There was nothing he loved to do more than spend time making memories with his family. His children love him for his fun-loving sense of humor, his sound advice, and his strong, unwavering testimony.

His faith remained firm right up to the end, even through a debilitating and painful battle with cancer. His positive outlook, even in the midst of a devastating trial, was an inspiration to many. He managed to keep his sense of humor even in the darkest times, and he brought cheer to others anywhere he went. Even the nurses who cared for him in the hospital loved to visit his room because of the positivity that he radiated.

Brent is survived by his wife of 22 years, Shannon (Thorne) Hummer and their eight children, Delaney (17), Keaton (15), Addison (15), Mason (12), Grady (10), Ellery (9), Kerrigan (7) and Colby (3) of Ammon Idaho; his mother, Kathleen Hummer of Nampa, Idaho; and siblings Heidi (Kent) Williamson of Kuna, Idaho, Monica (Adam) Larson of Snoqualmie, Washington, and Ryan (Anita) Hummer of Hong Kong. He is also survived by a large number of loving aunts, uncles, cousins, in-laws, nieces and nephews. He was preceded in death by his father, Steven Frank Hummer, grandparents Frank Hummer, Thelma Jane Hummer, Dorothy Fitzgerald Nevin Hawkins, and Al Nevin.

Funeral services will be held at 11:00 a.m. on Saturday, February 29, 2020, at the Ammon Stake Center of The Church of Jesus Christ of Latter-day Saints at 2055 S. Ammon Road, Ammon, Idaho 83406. A viewing will take place from 10:00-10:45 a.m., prior to the funeral services at the church. He will be buried at the Ammon Cemetery.

Condolences may be sent to the family online at www.woodfuneralhome.com.
LINKS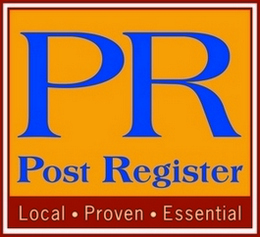 Post Register Memoriams
http://www.postregister.com