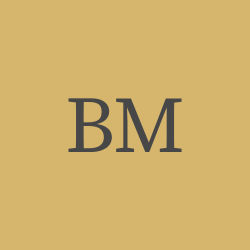 Bradley
W.
McDaniel
What do you remember about Bradley? Share your stories and photos here, and invite others to come share their memories.
Bradley W. McDaniel, 19, of Oconomowoc, unexpectedly passed away on January 16, 2021.

A celebration of Brad's life will be held at Hafemeister Funeral Home in Watertown, Wisconsin on Friday, January 22, 2021 from 4:30-7p.m, concluding with a time for anyone to share memories or kind thoughts. Hafemeister Funeral Home and Cremation Service of Watertown is serving the family. Online condolences may be made at www.hafemeisterfh.com .

Bradley William McDaniel was born on November 8, 2001 in Madison, Wisconsin, the son of Edgar McDaniel and Kimberly Schultz (West). In recent years, Brad attended Columbus and Watertown High schools. Bradley was a gentle spirit, full of insight and exploration, with enough of a rebel streak to be called "stubborn" at times, which was an admitted staple in his family. Brad was quick in life to notice the things that didn't make sense in his view of the world, which gave him a certain tenderness and insight that will forever be remembered by his family and friends. He was the source of answers and deep questions, but also had mastered the smirk and nod that comes with a much older age and awareness, his humor a hallmark trait. Brad loved camp fires with his family, the solace of nature and animals, and also the faster technological side of life in video games such as Metroid, Halo, Runescape and the Call of Duty series. Brad didn't discriminate in his love of music, from classic Alabama to modern alternative rock and hip-hop, he could name the song. Bradley will forever be missed and never forgotten.

Bradley is survived by his mother, Kimberly (Nathan) Schultz; father, Edgar (Debbie) McDaniel; brothers, Alexander McDaniel and Timothy Clement; sister, Jaelynn; stepsisters, Cassandra (Cody) Theel and Candice (William) Foley; nieces, Janelle and Montana Theel and Annabelle and Brinley Foley; grandparents, William and Julia West, Theresa Erickison, and Lyle Taylor; great-grandma, Iola Feathers; nephew, Nikkolas Grey Ostruske; as well as aunts, uncles, cousins and extended family.

He is preceded in death by grandparents, Edgar and Susan McDaniel; step-sister, Alexandra Veith; and other extended family.

Family requests that attendees to celebration observe social distancing and masks be worn.
LINKS
Ludington Daily News
http://www.ludingtondailynews.com

Watertown Daily Times
http://www.wdtimes.com