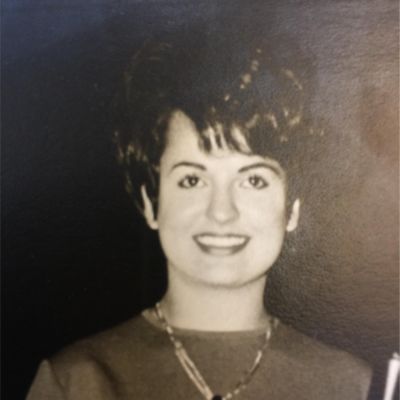 Bonnie
Jean
Kandel
What do you remember about Bonnie? Share your stories and photos here, and invite others to come share their memories.
We are deeply saddened to share that Bonnie Jean Kandel passed away after a courageous struggle with cancer on Monday, March 9, 2020. Aged 77, Bonnie died peacefully, surrounded by her loving family.

Bonnie was born in Bucyrus, Ohio on February 4, 1943. She attended Bucyrus High School, graduating in 1961. Bonnie attended Ohio State University. While working as an editorial writer for Ohio Independent Telephone Association in Columbus. Bonnie met her husband, Lynn Edward Kandel. They were married on July 1, 1967, and had two sons, Kristopher and Kyle. After several years spent in Cleveland, Dayton, and Miami, FL, Bonnie and Lynn settled in Indianapolis, which became home. Bonnie stayed at home to raise her sons, and then returned to work for the Metropolitan School District of Washington Township in various administrative positions. She supported the district elementary schools and ultimately the Superintendent's Office. After retiring in 2008, Bonnie was able to focus full time on her passions: family, friends, gardening and golf.

Bonnie was a loving daughter, sister, wife, mother and grandmother. She was the living embodiment of unconditional love and generosity, showering her family with her love and thoughtfulness. No holiday would go by without perfect presents for her grandchildren. She had an uncanny ability to know exactly what toy each child would want at the right age, and how much they adored receiving pajamas every Valentine's Day, Halloween and Christmas from Grandma. She loved spending many hours on the phone keeping in touch with her family, cherishing time spent with her mother and step-father, brothers and sisters, and all her extended family members and friends.

Bonnie also loved to play golf with her friends in her morning golf league. In addition, Bonnie took great pride in her garden: she had an amazing green thumb, and also enjoyed entering in the annual Christmas lawn decoration contests, which she frequently won. Bonnie also loved Neil Diamond - attending countless shows with friends and family. She had an innate sense of style. She adored going to the beach in Florida and inviting her family down to visit her when she and Lynn spent winters there.

Bonnie's loving, supportive, and quietly steadfast presence will be deeply missed by those she has left behind. While she bravely battled cancer, she was constantly thinking of her family rather than herself.

Bonnie is survived by her mother and stepfather, Martha (Betty) and Gene McDougle; her siblings Bob Breymaier, Donavan McDougle (Keith Amado), and Kevin (Tamma) McDougle, and Monya (Garry) Cline; her loving husband of over 50 years, Lynn; and her two sons and five grandchildren: Kristopher (Monique), and children Athena and Alexander; and Kyle (former spouse Melissa), and children Kaelie, Kyra, and Mitchell. Bonnie was predeceased by her father Arthur J. Breymaier and stepmother Nellie; and her sister Barbara Breymaier. Bonnie's family will be holding private services for her later this year.
LINKS
Telegraph-Forum
http://www.bucyrustelegraphforum.com