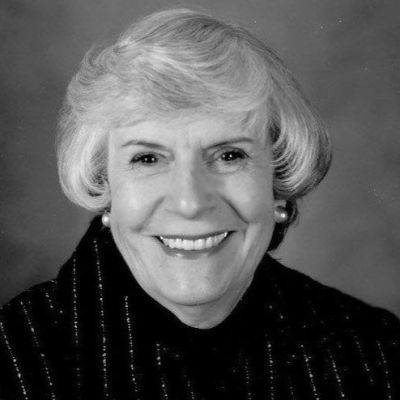 Bonnie
Jean
Fife Nielsen
How do you know Bonnie? Please share your stories and photos, and help spread the word about this page!
Bonnie Jean Fife Nielsen passed away September 7, 2022 in North Logan, UT due to conditions related to old age. We would like to thank all the care providers who helped Bonnie in the last few months of her life.

She is survived by her four children; Cindy (Kim) Johnson, Lewiston; David Nielsen, Hyrum; Todd (Patti) Nielsen, Layton; Brad Nielsen, Hyrum; sister Ann (Jim) Kelley, Florida and sister-in-law Ellie (Don) Fife, Seattle. Bonnie has 18 grand-children and 35 great-grandchildren.

Bonnie was proceeded in death by her husband of 46 years, Reece D. Nielsen, her brother Don Fife, sisters Betty Hembree, Shirley Worden and Karen Stefano; two grandchildren, Celesti Nielsen and Joseph Nielsen and one great-grandchild, Houston Nielsen.

Bonnie was born in Providence, UT August 10, 1931 to Lamont and Mileta Fife. She lived in Providence until the ninth grade when her family moved to Nyssa, OR. Bonnie graduated from Nyssa high school.

Bonnie attended the University of Idaho before moving to Washington D. C. She was a graduate of Business School in Washington D.C. After graduation from Business School, she worked in the Pentagon in the Office of the Surgeon General, Directorate of Professional Services, USAF.

While living in Washington, D. C. Bonnie met Reece D. Nielsen from Hyrum, UT who was in the Army at the time. Reece and Bonnie were married April 2, 1952.

Bonnie lived in Hyrum for over 70 years, most of which was in the home she and Reece built on the family farm. During the past four years Bonnie resided at the Blacksmith Fork Assisted Living facility in Hyrum.

Bonnie loved to be with her family and share in their lives. She always entertained with great food and elegant settings.

Bonnie had many friends and together they enjoyed literary club, dining, traveling and learning.

Bonnie had many interests she pursued, some of those included; Community Affairs, Women and Children issues, Political Activity, Education, The Arts, Gourmet Cooking, Traveling and Needlework.

She was a great example of service to the community. Some of her many service activities include: Cache County Board of Adjustment, Hyrum City Council, Utah State University Institutional Council and Board of Trustees. Bonnie and Reece established a scholarship at Utah State University for students

As a member of the Hyrum City Council, she enjoyed working with the Youth Council, Planning Commission, Roads and Public Buildings

She was also a member of the Daughters of Utah Pioneers, Hyrum Literary Society, USU Old Main Society, USU Big Blue Club, Cache Mayor's Auxiliary and many other organizations.

Bonnie was an active member of The Church of Jesus Christ of Latter-Day Saints. She held many leadership positions in the church.

Bonnie's service efforts were recognized by several organizations including: USU for her outstanding contributions to the Cache Valley Community and Utah State University. She was given the Mountain Crest High School "CLASS ACT" Award for her dedication to improving traffic conditions that benefited Mt. Crest and the Community. She was recognized by Hyrum City July 3, 2022 with the Hyrum City "Distinguished Citizen Award".

Anyone wishing to make a donation in lieu of flowers can contribute to the USU Reece D. and Bonnie F. Nielsen Scholarship fund at this website: http://USU.edu/bonnienielsen

Funeral Services and a viewing will be held on September 17, 2022 in Hyrum UT in the Hyrum 15th Ward Chapel (450 East 100 South Hyrum). The viewing will be from 10:00am to 11:30am. Funeral will start at 12:00pm. Internment will be at the Hyrum City Cemetery.
LINKS
The Herald Journal
http://www.hjnews.com