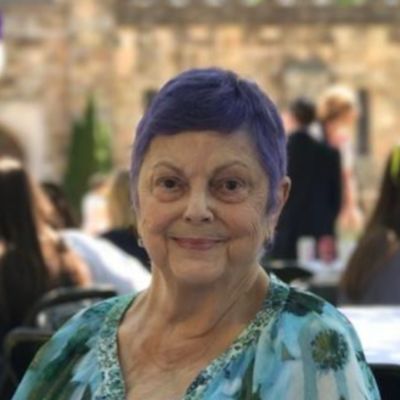 Bonita
Nell
Hunt
Did you know Bonita? Please share your stories and photos, and help spread the word about this page!
Bonita Nell (Smith) Hunt of Calhoun, Georgia, born in Calhoun City, Mississippi, on February 16, 1939, entered into Heaven's gates on October 5, 2020.

Bonita had an unwavering faith in God. Early on, becoming very involved with the church and assisting with uncountable events. Relocating numerous times in her life, first on her list was always "find a church." Singing in the choir was her favorite and afforded her the ultimate vantage point to keep her children in line during the services. Because if you truly knew her, you knew she shone brightest in the role of mother and wife.

Bonita was a dedicated mother who provided inspiration and guidance to her children, grandchildren, and friends. Whether it be a flight abroad or a road trip, ever-ready for adventure, building a fort out of quilts or baking with grandchildren. Even going out in a rickety boat with crazy boys when she could not swim-a-lick and skateboarding ultimately ended up with a broken arm. Fearless and fun was she. And let us not forget her title of "card player extraordinaire." Never(!) turning down a game which was guaranteed to include much laughter. However, she was the first to inform, "I am a much better loser than a winner."

Bonita was a person of diverse interest, keen intelligence, ready kindness, quick wit, unconditional love, and the first to volunteer. Forever finding joy in her relationship with God, family, and friends.

Bonita was predeceased by her loving husband William Lee Hunt, parents Vera Nell and Gilbert Bean Smith, daughter Rebecca Lynn, brother Gilbert Bean Smith Jr., and cherished grandmother Georgia Agnes Martin.

Bonita is survived by her sister Patricia (Daryl) VanNest. Devoted children, son, William (Vicki) Hunt, son, Richard Hunt, daughter Linda (Steven) Fox, son, David (Merica) Hunt, and daughter, Sandra (Ricky) Fuller. Grandchildren also survive her; Tara, Jaime, Tessa, David, Lily, Kole, Bryan and Lauren. Great-grandchildren; Daniel, Lauren, Matthew, Casen, Emma, Scott, Austin, Landen, Paisley, Kaylee, and finally, Harlan Hunter Culberson, who brought her much joy and happiness in her final days.

A service to celebrate Bonita's life will be held on Thursday, October 8, 2020, at 2:00 PM from Antioch Baptist Church with Pastor Justin Silver officiating. Lori and Mandi Land will arrange music. Visitation with family and friends will immediately follow the service. Her body will be laid to rest at Memorial Park Cemetery in Tulsa, Oklahoma, on Monday, October 12, 2020, at 11:00 AM.

The Brannon family and staff are honored to serve the family of Bonita Nell Smith Hunt of Calhoun.
LINKS

Max Brannon and Sons Funeral Home
http://www.maxbrannonandsons.com

The Calhoun Times
http://www.calhountimes.com