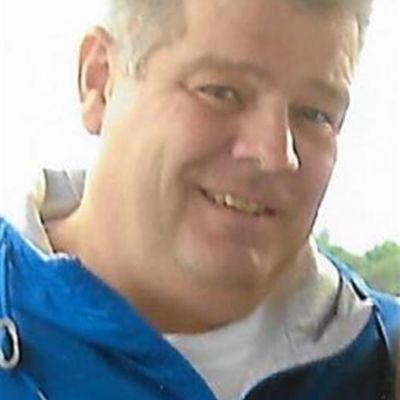 Blayne
K.
Budde
Did you know Blayne? Please share your stories and photos, and help spread the word about this page!
Blayne Kurtis Budde, 57, of Panama City Beach, FL, formerly of Bellevue and Dubuque, IA passed away unexpectedly on Tuesday August 3, 2021, at his home. A memorial service will be held at a later date.

Blayne was born May 31, 1964, in Bellevue, IA, the "baby" and 16th child of Orville and Ila (Sommers) Budde. He graduated from Senior High School, Dubuque , IA in 1982. He was self-employed, as a contractor for FedEx in Pensacola/PCB, FL until his partial retirement when he helped host/manage vacation rentals as part of a shared family business.

In his early years, Blayne enjoyed rugby and beach volleyball. He was a fan of Iowa Hawkeye Sports, especially football. He had a great sense of humor, loved to laugh and loved to make others laugh even if the laugh was on him. Together with his soul mate of 28 years, Robbin Schott, they enjoyed camping, canoeing, bicycling and the beach, as well as golfing with brother Brent, "Yogi", whom they also shared some fun-filled vacations to the Bahamas with. Blayne had a caring side for animals and will be deeply missed by his pets: 3 cats, Bindi, Boo and Trick and his dog, Boomer.

Those left to honor his memory include his soul mate and lifelong companion, Robbin Schott, her parents, Dwayne and Amber Schott, her sister, Tauna (Iain) Roy, niece and Goddaughter Alexis "Lexi" Hoerr, and nephew, Corporal Samuel A. Hoerr, US Marine Corps., brothers: Dale (Norma Vaughn), Jim (Barb) Budde, Tom, Kevin (Jean), Brent (Denise Mixon), Troy, Todd, sisters: Marilynn (Dale) Junk, Doris (Dave) Felderman, Yvette McClimans, Marcia Budde, sisters-in-law: Cheryl Budde and Nancy Budde, Godchildren: niece Stacy-Budde Heiar, great-nephew Marco Paul Wiederaender, many, many nieces and nephews, and very close friends, Jon and Lucy Malone, and their sons Luke (Godchild), and Mac.

Blayne was preceded in death by his parents, Orville and Ila, three brothers: Glenn, Raymond "Buster", Johnny, one sister: Marla True, and two brothers-in-law: LeRoy Felderman and Fred McClimans.

In lieu of flowers, memorials may be sent to the Big Brothers Big Sisters of America organization for which Blayne had a special place in his heart, or to any Animal Rescue Organizations.

To leave online condolences, please visit www.heritagefhllc.com.
LINKS
Heritage Funeral Home & Cremation Services
http://www.heritagefhllc.com

Telegraph Herald
http://www.thonline.com