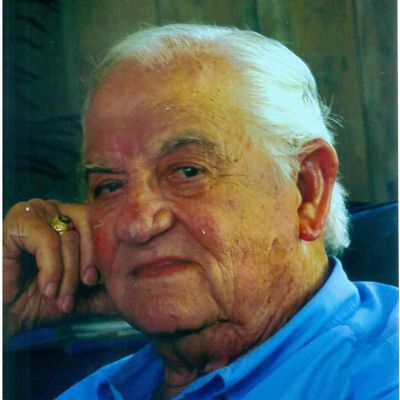 Billy
Flynn "Bill"
McGraw
How do you know Billy? Please share your stories and photos, and help spread the word about this page!
A Celebration of Life for Billy Flynn "Bill" McGraw will be 2:30 Sunday, September 26, 2021 at The First United Methodist Church in Jasper, TX.

Billy Flynn "Bill" McGraw passed unexpectedly on September 20, 2021. He was returning home from one of his favorite pastimes, enjoying time with family and friends on the family ranch in Eagle Pass.

Bill (a/ka Dad, Daddy, PaPa, and Mr. Bill) was blessed to have lived a long, fulfilling life. He was the first to admit he made mistakes. But he delighted in learning and changing along the way.

In a recent letter to his children, he said the following about himself: "I believe in hard work, an education, trial and error, experiences, faith in God, goals, determination, honesty, character, responsibility, and as a result, good things will happen."

He proudly boasted of his days as a Paperboy, Clothes Salesman, Electrician's Helper, and even Janitor while in Law School, saying that those jobs molded him into the successful businessman that he became.

Bill frequently told the story of being sent home from a birthday party because they didn't have enough ice cream for him. It was obvious that experience scarred him deeply, and he worked tirelessly to never run out of ice cream. And to never make anyone feel as unwelcome as he felt that day. (Ironically, Bill died while eating two scoops of strawberry ice cream.)

Bill was born March 1, 1932, to A.V. and Ellen McGraw. He was one of eight children.

On June 10, 1955, he married his longtime sweetheart, Katharine Henderson McGraw. Bill and Katharine recently celebrated 66 years of marriage together.

Bill spent two years in the United States Navy, stationed at Great Lakes Illinois. He received a Bachelor's of Business Administration from the University of Texas in 1954, and his law degree from the University of Texas Law School in 1961.

His law degree launched his legal and business career, first as a law clerk for the Honorable Judge Joe Fisher in the United States District Court in Beaumont, and then eventually moving into private practice in Jasper.

Bill was an exceptional athlete in high school and college (even playing for UT on a baseball scholarship), an avid golfer, hunter, and fisherman. At one time, he was an accomplished private pilot. He was a long-time member of First United Methodist Church in Jasper, as well as a member of the DeWitt Clinton Masonic Lodge in Jasper for over 50 years.

But as much as he loved working hard and playing hard, his real love was his family. He was the proud father of four children, ten grandchildren, and one great-grandchild. He loved instilling in them the same standards that were so important to him. In short, he loved giving advice.

In Bill's later years, his faith became more and more significant to him. Even though his law practice was winding down, he still went to the office every day. If he wasn't tending to family business, then he was probably sitting quietly, reading his Living Bible. Or, cutting out prayers that he found in many of the papers and periodicals that he continued to read.

Bill was preceded in death by his mother and father, A.V. and Ellen McGraw, and six brothers and sisters: W. D. McGraw, Euclid Nixon, Verna Eloise Hodges, Martha Welch, Tommie Sherrod, and Joe McGraw. Bill was always very proud of his surviving baby brother, A.V. "Buddy" McGraw, and loved him deeply.

He is survived by his loving wife Katharine, his son David McGraw and wife, Debbie of Many, LA, his son Alan McGraw and wife, Kathy of Round Rock, his daughter Deanna Walker and husband Kevin of Frisco, and daughter Stephanie McCullough and husband, Stephen of Jasper.

Bill is also survived by ten grandchildren, Justin, Ashleigh, Paige, Chase, Angelina, Katharine, Austin, Rob, Caroline, and Merit, and one great-grandchild, Amelia Rose.

In lieu of flowers, the family asks that you find a simple way to act on Bill's own words: "Let's all try hard to be rooted and grounded in love."

Services are under the direction of Stringer & Griffin Funeral Home in Jasper, TX.
LINKS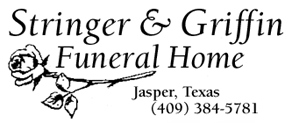 Stringer Griffin Jasper office

Beaumont Enterprise
http://www.beaumontenterprise.com