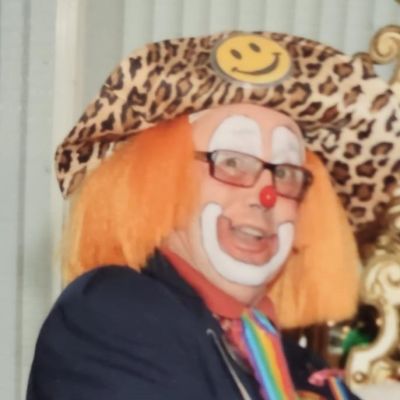 Billy
Ray
Gher
Did you know Billy? Please share your stories and photos, and help spread the word about this page!
Billy Ray "DUSTER" Gher, age 79 of Evansville, IN and formerly of Denver, CO, passed away at

St. Vincent Hospital on Monday, May 2, 2022. He was born in St. Francisville, IL on March 24, 1943 to Paul R. and Irma Jean (Keen) Gher.

Bill met Sharon L. "Sherry" Brian Gher when he was quite young. He gave her a ring when he was 13. They were married for 50 years. She preceded him in death on July 29, 2012. He was also preceded in death by his youngest son Joseph Flint Gher on March 18, 1985 and his grandson, Justin Lee Gher on September 6, 2006.

Sherry and he moved to Colorado after they were married and he worked for the Denver Public School Corp for 17 years. He and his family moved back to Vincennes in the spring of 1979. He worked as a cement finisher with Local 596 for Industrial Contractors, where he retired from after 20 years. Bill coached his children in baseball, and basketball for many years. After they moved out, he was very active within the Masonic Lodge, Scottish Rite, Hadi Temple, Warrick County Klowns, the Arab Patrol, Hadi Funsters, Bowling league, and Chemo Buddies. He never missed a baseball or basketball game of his kids or grandkids. He took care of his wife for 22 years as she battled Alzheimer's disease. When asked "How are you?" he would always say: "Well, (pointing to his wrist) my elbow hurts, (pointing to his elbow) my wrist hurts a lot, (raising his arm as high as it would go) used to get my arm up to here (arm half way) now this is as far as I can go. I can't hear a thing out of my right eye, but thanks for asking. Most people won't ask." He taught generations of kids how to drive, play baseball, fish and to be kind. He was everything a man should be, and more. He loved his wife more than life itself. He missed Joe, Justin and Sherry every single day. He put a smile on everyone he met - he truly was one of a kind.

Surviving family includes: one daughter- Mary Lee Gher of Evansville, IN: two sons- Brian K. Gher (Janet) of London, KY and Paul M. Gher (Melinda) of Lawrenceville: one sister- Virginia Vanwey (Larry) of Topeka, KS: three brothers- Johnny Gher (Susan) of Lawrenceville, IL, Robert Gher (Tamara), of Lawrenceville, IL, Ronnie Gher of Texas. Grandchildren: Jarod, Lexa (Ryan), Taija , Andrew (Stephanie), Devin, Courtney (Derrick) Ashlee, Luke, Derrick, Tyler (Shantel), Mials, Morgan (Al) and Chandler. Great Grandchildren: Leah, Blayze, Alaina, Brynly, Skyler, Gunner, Zayn, Zaiden, Isabel, Mila, Paislee, Hudson and Evelyn. And of course, all of his Klown family.

There will be a Masonic Service at the Hadi Shrine, 6 Walnut St. in Evansville, IN @ 5:30 PM followed by a Shrine Walk through on Saturday, May 7th.

There will also be a visitation at Cunningham-Young Funeral Home in Lawrenceville on Sunday, May 8 from 3:00 p.m. until 4:30 p.m. Funeral services will follow the visitation at 4:30 p.m. All times are CST.

Memorial contributions can be made to the Shriners Hospitals for Children directly or through the funeral home. Online condolences can be sent to the family at www.cunninghamfuneralhomes.com.
LINKS
Cunningham-Young Funeral Home
http://www.cunninghamfuneralhomes.com

Daily Record - Lawrenceville
http://www.lawdailyrecord.com