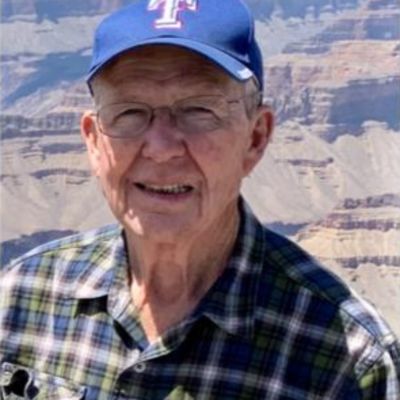 Bill
Paul, Sr.
Did you know Bill? Please share your stories and photos, and help spread the word about this page!
Bill Paul Sr., age 84, of Glen Cove, Texas went to be with his Lord on Thursday February 24, 2022, at the Coleman County Medical Center, Sharron his wife of 60 years was by his side.

The family will host a visitation from 5:00 p.m. to 7:00 p.m. Thursday, March 3, 2022, at Stevens Funeral Home Chapel, 400 W. Pecan Street, in Coleman. Family and friends are invited to a funeral service at 1:00 p.m. Friday, March 4, 2022, at Glen Cove Baptist Church, 107 County Road 449, Coleman, Texas 76834. Rev. Zach Ailshie, pastor at Glen Cove Baptist Church, will officiating along with Doug Miller and Scott Beaver assisting. Interment will follow in the Hidden Springs Ranch Cemetery. Services are entrusted to Stevens Funeral Home.

Bill was born in Lecompte, Louisiana December 26, 1937. He grew up and finished school in Cheneyville, Louisiana. His parents were William and Lillie Mae Paul. Bill joined the US Army in 1961 and while on leave in Zephyr, Texas with a fellow Army buddy met and fell in love with a sweet red head named Sharron Guthrie. The two married November 22, 1962. They had two children: Stephanie in 1964 and Bill Jr. in 1967.

While picking and hoeing cotton in the fields of Louisiana as a very young boy, Bill would see big oil trucks pass by and say to himself "one day I'm going to work for a big oil company". After his time in the Army, he was a fireman, worked at a hardware store and then got his big break at the Drisco Pipe Mfg. plant in Brownwood, Texas. He worked on the night shift extruding polyethylene pipe. During this time, he was instrumental in setting up the Zephyr Water Supply system. He continued being promoted within DriscoPipe and won top sales honors for years. He retired in 1983 after 20 years with DriscoPipe. His top client, Mr. Clomer Cooper asked he and Sharron to become his business partners. Together they opened Cooper Supply Inc. in 1983 at 215 Santa Anna Avenue in Coleman, Texas. After five years, Bill and Sharron purchased all the shares with Mr. & Mrs. Cooper's blessing to carry on the Cooper Supply name. Thirty-nine years later Cooper Supply has branches in Coleman, Fort Worth, Corpus Christi and Lufkin, Texas. Bill loved mentoring his employees on the right way to do business..." the Lord's way" with truth, integrity, and honesty. "Build a relationship with your customer and you'll have a customer for life." AND ALWAYS HAVE FRESH COFFEE. Bill's life seems to have come full circle:

*he was a cotton farmer, then he bought a ranch at Glen Cove,

*he worked at a hardware store, then he opened a hardware store,

*he served as a fireman, then he was instrumental in helping the Glen Cove Volunteer Fire Department get started. He served as President from 2008-2016.

His kids always said, "Dad let's not re-enlist in the Army again, no need to repeat that circle!"

Bill loved his Lord and he believed he was only a steward of all that he was given. He was an active member and deacon of Glen Cove Baptist Church. His kindness, generosity and fresh coffee will be missed by all.

Bill was preceded in death by his parents William and Lillie Mae Paul; a brother Charles Paul and a sister Margaret Delvicco.

He is survived by his wife, Sharron Paul of Glen Cove, his son Bill Paul, Jr. and his wife Krisha of Rockport, his daughter Stephanie Paul-Groves and her husband Michael of Bedford; his three grand-daughters: Zoe Paul, Lacey Quintanilla and her husband M.J., Kasondra Humphreys and her husband Aaron; seven great grandchildren, Carmen, Paizlee, Victoria, Sam, Thomas, William, Vivian. A brother Bob Paul and his wife Helen of Alexandria, Louisiana, a brother Jerry Paul and his wife Carol of Bunkie, Louisiana and a sister Dola Mae Villerreal of Austin, Texas and a multitude of nieces and nephews. And his faithful blue heeler, Minnie.

Pallbearers will be Simon Martinez, Scott Beaver, Doug Miller, Johnny Merrill, Jimmy Deen, Jack Baccus, Greg Corbelli, Marc Stovall. Honorary pallbearer will be Bobby Davis.

The family would like to thank Dr. Reynolds and the staff of Coleman County Medical Center for the incredible care Bill received while there in his last days. Everyone was so kind and caring.

Memorials are suggested in memory of Bill to Samaritan's Purse Ministry, P.O. Box 3000, Boone, North Carolina 28607 or to Happy Hill Farm, 3846 North Highway 144, Granbury, Texas 76048.

Remembrances and condolences can be expressed to the family via the virtual guestbook at www.stevensfuneralhome.com. Stevens Funeral Home is honored to serve the Paul family. The obituary for Bill Paul, Sr. has been lovingly written by the family.
LINKS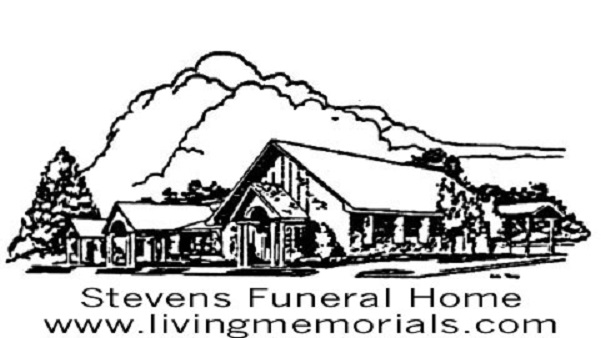 The Brownwood Bulletin
http://www.brownwoodbulletin.com