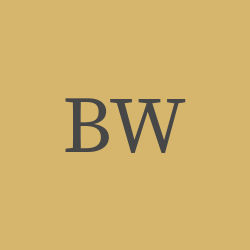 Betty
M.
White Barker
What do you remember about Betty? Share your stories and photos here, and invite others to come share their memories.
Betty M. Barker, 82, of Watertown, passed away peacefully on Sunday, August 22, 2021, at Rainbow Hospice in Johnson Creek, surrounded by her family.

Betty Marie White was born on February 15, 1939, in Viroqua, WI to Otto and Mildred (Swenson) White. She was raised on the family farm in Viroqua, where they farmed the land and raised dairy cows. She eventually moved to Watertown where she met the love of her life while working as a waitress at the Chalet Restaurant. Betty married Bennie Barker on April 16th, 1966. Together they raised six children while residing in Watertown. Throughout her life she waitressed at a variety of restaurants in the area including the Sharp Corner, Home Plate Cafe, Feed Bag, and Coughlin's.

Betty had a vibrant personality that would light up any room. She was thoughtful and compassionate, and had a special gift of making others feel valued and loved. Some things she enjoyed include spending time with family and friends, cooking and sharing her tasty home made recipes, dressing stylishly, dining out, and traveling to the casino.

A memorial service will be held on Thursday, August 26, 2021, at 5:30 p.m. at St. John's Lutheran Church in Watertown with Rev. Timothy Mueller officiating. Relatives and friends may gather at the church from 3:30 p.m. until the time of the service. Burial will take place at Glenview Memorial Gardens at a later date. Memorials, if desired, would be appreciated to the church or to Rainbow Hospice. Hafemeister Funeral Home and Cremation Service of Watertown is serving the family. Online condolences may be made at www.hafemeisterfh.com.

She is survived by her children: Linda (Rick) Mueller of Watertown, Lorri (Tim) Arnold of Waunakee, Mark (Margaret) Barker of Greenfield, Mike Barker of Oconomowoc, Bridget (Dave) Van Ert of Watertown, Brenda (Nick Becker) Barker of Germantown, as well as many grandchildren, great-grandchildren, nieces, nephews, other relatives, and friends.

Betty was preceded in death by her parents, brothers Donald (Sonny) and Johnny White, husband Bennie Barker in 2013, an infant son Gregg, and a grandson Derek Mueller.

At the end of her life, Betty expressed how blessed she was to have such wonderful kids. Her children feel as though they were even more blessed to have her as a best friend and wonderful mother. She meant the world to all her children and grandchildren and will be forever missed.
LINKS
Vernon County Times
http://lacrossetribune.com/vernonbroadcaster

Watertown Daily Times
http://www.wdtimes.com