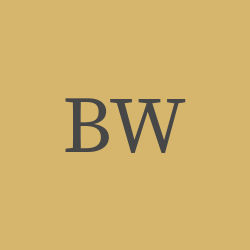 Betty
Ruth
Westerberg Condie
How do you know Betty? Please share your stories and photos, and help spread the word about this page!
Betty Ruth Westerberg Condie passed away June 8th, 2022 at the age of 89 in Logan. The last several years of her life were marked by the onset of Alzheimer's and the rapid decline of her mental faculties. It was a painful experience for us to watch our accomplished and vibrant mom fade away so quickly.

She was born September 17, 1932, to Melvin and Wavel (Wilde) Westerberg in Brigham City. Her childhood was spent in Mink Creek and Preston, Idaho where she graduated from Preston High School in 1949. Betty then attended the University of Idaho in Moscow and later transferred to Utah State University where she graduated with a degree in English and earned an elementary teaching certificate in 1953.

Betty married Frank Condie from Preston on June 14, 1954, and had four children: Bob (Maureen), Jeff, Jeanne (Roger), and Tom. (They later divorced.)

In 1968 she and Frank built a home in Smithfield near the golf course where they raised their children. For over 15 years she taught public school in Cache Valley. She was a beloved teacher at North Park and Lewiston Elementary where she fondly remembered 4th graders as her favorite age to teach "because the girls and boys are friends."

Betty worked diligently to prepare lessons and engage her students in the learning process. She spent her own money creating inviting classrooms and even attracted the attention of the IRS when she claimed a "reading rug" deduction on her taxes one year. This did not deter her. She continued to purchase the supplies she needed to promote the learning environment she wanted.

Betty also taught classes from kindergarten to college courses in Newark, California; Laie, Hawaii, and Scottsdale, Arizona during her career as a public educator. She furthered her knowledge by earning a Doctorate of Education from BYU in 1982.

In 1984 she was elected president of the Utah Education Association (UEA) which had over 14,000 members at the time. She served multiple terms and was instrumental in advocating for public school teachers. She worked with state and federal politicians, governors, and the National Education Association to affect and change policy. She was featured in news articles and interviews locally and nationally. She was a tremendously vocal leader for public education. After her elected position, she was a UEA staff member until her retirement in 2002.

Betty was a world traveler, visiting seven continents and over 100 countries. She enjoyed traveling with her children and friends, and she particularly enjoyed China, Europe, and India. She continued to travel into her early 80's.

Betty loved to live in beautiful surroundings, and she was watching HGTV years before it became popular. Her homes were gorgeously decorated as uniquely as Betty herself. She collected interesting furniture and art. She had incredible design talent and took great joy in creating striking interiors for herself and her family.

Betty was the best mom. She encouraged higher education, compassion, independence, equality, lifelong learning, experiences-over-things, inclusion, and critical thinking. She was enormously supportive of her children. She was a master of unconditional love. She was our superhero mom, and we are blessed to have had her in our lives coaching, teaching, understanding and loving us so spectacularly. We will greatly miss her remarkable generosity, her intellect, her sage advice, her laugh, and her incredible love.

"Wherever a beautiful soul has been there is a trail of beautiful memories." Rest in peace, mom. We love you.

She is survived by three of her four children (Jeff passed in 2014), 16 grandchildren, 12 great-grandchildren, and her sister Pauline Beckstead of Preston.

We would like to thank Legacy House of Logan and Tender Care Hospice for the exceptional care she received while there. We sincerely appreciate the kindness and compassion each of her caretakers showed our adored mother.

A private family gathering will be held in lieu of a funeral.

In lieu of flowers, consider donating to the UEA Children At Risk Foundation (CARF): https://myuea.org/tools-for-parents/children-at-risk-foundation/

Condolences and memories may be shared with the family by leaving a tribute at www.franklincountyfuneral.com.
LINKS
Franklin County Funeral Home
http://www.franklincountyfuneral.com

The Preston Citizen
https://www.hjnews.com/preston
The Herald Journal
http://www.hjnews.com