Betty Rose Brigman
Brigman
Winstead
Join us in celebrating Betty Rose Brigman—please share your stories and photos, and help spread the word about this page!
NASHVILLE - On December 4, 1937, the family home of Nora Gertrude "Trudy" Brigman and James Edward "Skinny" Brigman lit up as they gave birth to their first baby, Betty Rose Brigman.

Growing up in the family house, Betty Rose was surrounded by a rich heritage, including the godly life and Bible teachings of her mother and the diligence and tenacity of her grandmothers. She accepted Jesus as her Lord and Savior at nine years old and was baptized by Rev. June Ledder in Tar River following Bible School. She played softball and volleyball as well as piano, spent summers barning tobacco and sang in glee club.

One night in 1952, Betty Rose was spotted on the front porch of Clara Ann Gilbert's house on Franklin Street by country boy Rudolph Winstead. He was forever-smitten. It was love at first sight. He tried repeatedly to "ride her off" to get a Pepsi-Cola to no avail. Months later, after persistently chasing her with determination, he finally convinced her to give him a chance. Now for over 63 years of marriage he has continued that chase. "She was the one for me," he says with a smile. "It's her world; I just live in it."

That world has been highlighted by attending Gospel music concerts, singing in the church choir, building friendships and leading music services. Betty Rose and Rudolph led the Calvary Baptist Church youth choir for seven years, mentoring scores of teenagers, performing in concerts across the state and investing in the lives of young people.

Betty Rose was known for her housekeeping and decorating talents. Beyond the outward beauty, the door to the couple's home was always open as people, young and old, gathered around the piano to sing, around the living room hearth for missions meetings and around the kitchen table to laugh, eat and open up a Sun Drop.

That home became a foundation for their daughter, Celeste, who grew up receiving unconditional love, enthusiastic support, priceless wisdom, caring discipline and a sense of adventure from her parents. Betty Rose was a self-sacrificing, thoughtful mother who prioritized her daughter and lived by example the Biblical principles in which she believed. Her life was a reflection of Proverbs 31, and her household was one of faithfulness and stewardship.

Betty Rose worked dedicatedly at Burlington Industries, sent cards to loved ones, gave generously to ministries, offered a listening ear, shared sympathy, attended countless events to support others, kept folks laughing, prepared in advance and spent a decade caregiving faithfully alongside her beloved sister, Lu Ann, for their revered mother.

Betty Rose was the perfect, "fairytale" complement to Rudolph who loved her every day more than the one before. Their neighbors describe them now as "still on their honeymoon."

She made whatever space she entered feel like home through her sense of beauty, heart of kindness, tireless service, joyful creativity, words of encouragement and generosity of time.

On April 3rd, Betty Rose, having fought a good fight, kept the faith and shared her love and home with others, entered her own eternal place of rest?lovingly prepared for her?by her Savior Jesus Christ.

She is survived by her husband, Rudolph "Toad" Winstead, of Nashville, NC; daughter, Celeste Winstead, of Nashville, TN; brother-in-law, Romie Herring, of Raleigh NC; sister-in-law, Jean Winstead, of Costa Mesa, CA; aunt Katherine Brigman, of Louisburg, NC; numerous cousins and countless lives that will continue to be made richer by the eternal impact of seeds she has sown.

A Graveside Service to celebrate the life of Betty Rose will be held on Thursday, April 8, 2021, at 2:00 PM at Rocky Mount Memorial Park Chapel on the Hill Mausoleum. A visitation with the family will follow the service in the chapel until 4:30 PM.

During the COVID-19 pandemic, the family is requesting the wearing of masks.

In lieu of flowers, memorials may be made in Betty Rose's memory to The Gideons International, P.O. Box 140800, Nashville, TN 37214.

Arrangements entrusted to Wheeler & Woodlief Funeral Home & Cremation Services, 1130 N. Winstead Avenue, Rocky Mount, NC 27804. You may share memories and condolences with the family by visiting www.wheelerwoodlief.com.
LINKS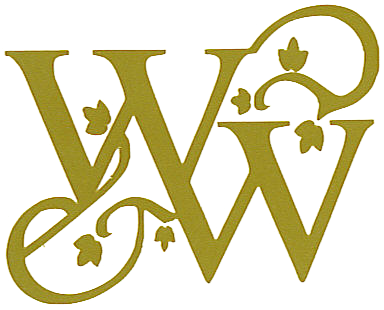 Wheeler and Woodlief Funeral Home and Cremation Services LLC
The Nashville Graphic
http://www.nashvillegraphic.com

Rocky Mount Telegram
http://www.rockymounttelegram.com