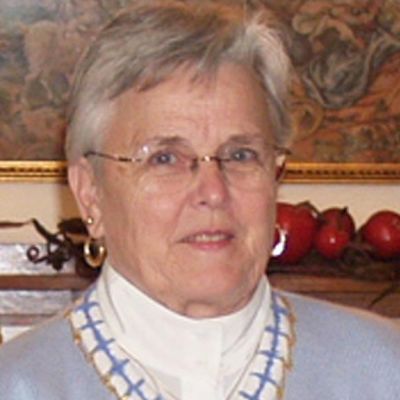 Betty Lou
Hedrick
Parsley
Help us celebrate Betty Lou! Please share your stories and photos, and invite others who remember Betty Lou.
Betty Lou Hedrick Parsley, 83, of London, Kentucky passed away Saturday February 26, 2022 at St Matthews Care Center Louisville. Her adventure of life started in London, Kentucky on a fall day in 1938. Betty had an older sister, Evelyn, and an older brother, Jim. In a few years, Betty became a big sister to Charles. The four kids and their mother, Susanna Riddle Hedrick, worked hard, played together and deeply loved each other. Betty met and married Peter Parsley, also of London, and together they traveled the globe. Family and friends received postcards and letters from Betty from Japan, Germany, Austria, France, Holland, Italy, Switzerland, and England. Betty loved to travel and she made dear friends in every country. Betty lived on the island of Okinawa for a short period and in western Germany for 23 years. The marriage ended and when Betty returned to the United States, she chose to live in her hometown of London, Kentucky where she shared her kindness with family and friends. Betty especially loved her many nieces and nephews who will always cherish the memory of her beautiful spirit. Betty was a steadfast member and volunteer at the First Christian Church in London where her favorite events were vacation bible school (Betty adored the children) and cooking with friends for the Wednesday night dinners. The community knew Betty as a generous, kind lady, always ready to help anyone.

Betty was preceded in death by her mother, Susanna Riddle Hedrick. Betty is survived by her sister, Evelyn Hedrick Hodges (Robert), her brothers, Jim Hedrick (Midge) and Charles Hedrick (Thelma). A celebration of life is being planned for a later date. In lieu of flowers, the family is asking that contributions be made to the First Christian Church in London, Kentucky.
LINKS
The Sentinel-Echo
http://www.sentinel-echo.com