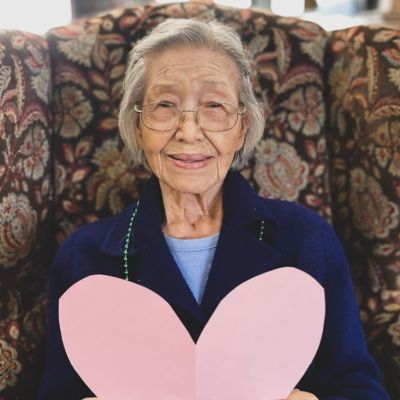 Betty
Farson
How do you know Betty? Please share your stories and photos, and help spread the word about this page!
On October 3, 2022, our dear Mother's spirit peacefully passed into the waiting arms of her recently departed husband, Jack, in the presence of her daughter Kathy, son Billy, and granddaughter JoAnna. Betty was lovingly attended to by the angels at Rising Stars of Lincoln Court and One Source Hospice to whom we are forever grateful.

Betty's given name is Kyoko, and was born to Ginzo and Sheen Furuya Tatsui in Hiratsuka, Kanagawa, Japan, on March 6, 1932. Four other siblings were added to the family; brothers, Taji, Saburo, and Haruo, and sister, Shizko. They lived a quiet and peaceful life on the southern end of Yokohoma Bay where Betty forever missed the seashore and sounds of the ocean waves.

Their peaceful life was forever changed by World War II when her family fled the city to her uncle's farm in the country to escape the bombardments. After her family returned to their home, they found their home destroyed and the land occupied by squatters. Since all proof of ownership was destroyed in the bombardment, through much hardship, her family had to start over.

After graduating from high school, Betty got a job in the administrative offices of the U S Army attache' located in Yokohoma, Japan. It was during this time that a young American Sailor, Jack Farson, providing Naval logistical support for the Korean War effort spotted Betty from his office window as she walked with friends to the train station. After a few days of watching Betty make the evening walk to the train station, he got up the nerve to wait for her and through a translator asked her out on a date. The date did not go as planned as Betty did not show up and the next day Jack did not see her walking to the train station. Jack met up with her friend and learned that Betty missed the date because she was home sick. So, Jack went with her friend, took the train to Betty's home, and delivered some hot soup. That kind gesture not only impressed Betty, but also impressed her parents. Jack and Betty were married on September 26, 1952, at the American Consulate in Yokohama, Japan. On September 5, 1953, their daughter, Katherine was born, while Jack was stationed in Kobe, Japan.

Upon returning to the United States in 1955, and during the process of applying for U.S. Citizenship, Kyoko was encouraged to take an American name, so she settled on Betty, since Jack had already tagged her with that nickname.

During their military life together Jack and Betty traveled to many different duty stations from the East Coast, to the West Coast, to the central states, to Alaska, and the Philippines. It was during their time in Alaska, that their son, Billy was born on November 24, 1961.

After Jack's retirement from the Navy in 1972, Jack and Betty built their forever home in Fresno, California where they resided until Jack's passing on December 14, 2021. Betty moved to Lincoln Court in Idaho Falls in January 2022, where she spent her remaining days in the loving care of her family and her Lincoln Court Rising Stars family, especially, Brie, Ashley, Sunday, Derrik, Tracey, Bev, Kathy, Kasen, Macy, and Benji. Also, special thanks to Corina at One Source Hospice.

Betty was preceded in death by her husband, parents, siblings, and in-laws and one great grandchild. Betty is survived by her daughter Katherine Owens (David), Son Billy Farson (Gail), Grandchildren, Jesse Ker, JoAnna Bauman (Andy), Jack Farson, Bonus grandchildren, James Waskom, Michelle Waskom, Adrian Owens (Holly deceased), Anthony Owens (Shannon), Patrick Owens (Angie), twelve great grandchildren, and two great great grandchildren.

At Betty's request, no services will be held. Internment of her remains will be held at a later date in Fresno, California where she will be laid to rest with her loving husband, Jack.

Condolences can be sent to the family at www.woodfuneralhome.com.
LINKS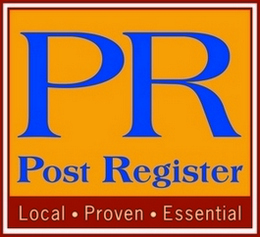 Post Register Memoriams
http://www.postregister.com