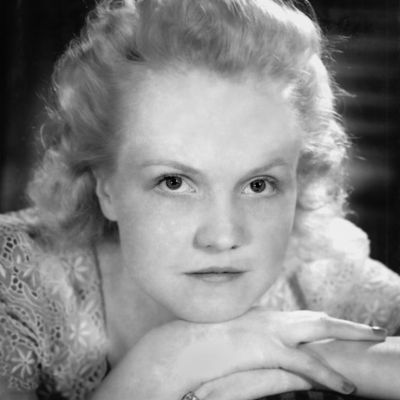 Betty
Carr
What do you remember about Betty? Share your stories and photos here, and invite others to come share their memories.
Betty Carr's touch could make anything thrive. The black walnut tree, born from a seed descended from her father's farm in Denmark; other plants not normally suited to the Idaho climate; and people. It wasn't any particular skill or endeavor. It was just her and her magic touch. Watches stopped and plants grew. People also grew and became better. Betty passed away peacefully on November 19, 2022, surrounded by family at her home in Idaho Falls. But she leaves a legacy of goodness that has impacted numerous lives over the last century - and counting.

Betty Jenel Olsen was born August 2, 1922, to Niels Albert and Hannah Marie Sandberg Olsen on their small farm in Kimberly, Idaho. She and her seven older siblings lived modestly and happily and worked the fields with Niels, an immigrant builder turned Mormon bishop. She made paper dolls with her sisters and rode a horse-drawn wagon to school. At Kimberly High, she edited the school newspaper and played flute in the marching band, violin in the orchestra, and forward on the basketball team, despite her slight frame. At 16, she graduated and waited celebrities' tables at the new Sun Valley resort. Soon she enrolled at the University of Idaho, Southern Branch (now ISU). There, as a cub reporter for the campus newspaper, she met Taylor H. Carr, the editor. After a two-year courtship, Betty and T.H. eloped in late 1941, just in time for the attack on Pearl Harbor. While T.H. sailed the world in the Navy, Betty traveled the country to be nearby wherever and whenever he would come ashore. Their first two children were born back near the farm while he was away.

After the war, Betty would give birth to five more children and spend the mid-century raising them, first in Utah and Michigan while T.H. trained as a surgeon, and then in Idaho Falls, where the family settled in 1954 and where he spent long nights and years on call. When she found time for herself, she enjoyed reading, crossword puzzles, skiing, gardening, and bridge. But mostly, she devoted herself to others, imparting upon her children the values of optimism, kindness, learning, hard work, and humor. Those who met Betty were drawn to her immediately and those, sometimes brief, interactions remained with them forever. Her children and others credit her for their own successes, while she in turn was quick to credit others. She cared for each child and grandchild through triumph and tragedy and cared for T.H. through chronic health issues and his eventual passing in 2009. She said she could withstand anything if she knew it was only temporary.

Well into her 90s, Betty continued going on adventures with her children and grandchildren, from Taco Bell to scuba diving and international travel. She remained a voracious reader and cinephile and loved exchanging new knowledge with family and friends. At no point did her love of learning wane. Her sharp sense of humor and desire to serve others was strong to her last breath.

Betty was preceded in death by her parents; siblings; husband, Taylor H. Carr; her two oldest children, Katherine and Taylor D.; and a granddaughter, Deidra. She is survived by five children: Phillip (Cherie), Jan, Kenneth, Steven (Cindy), and Gregory Carr; 14 grandchildren; and 24 great-grandchildren.

Services will be held at 2:00 p.m. on Saturday, December 3, 2022, at Wood Funeral Home, 273 N. Ridge in Idaho Falls. The family will visit with friends from 1:00 p.m. to 1:45 p.m. prior to the service. Burial will be in the Taylor Cemetery, Idaho Falls, Idaho.

Condolences may be sent online to the family at www.woodfuneralhome.com.
LINKS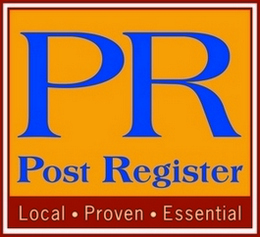 Post Register Memoriams
http://www.postregister.com