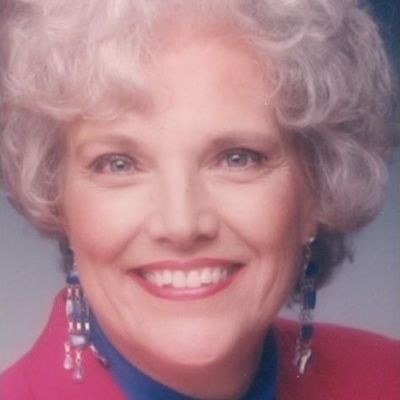 Betty
Lou
Broman
Join us in celebrating Betty—please share your stories and photos, and help spread the word about this page!
Betty Lou Broman, 90, of Ocala Florida transitioned peacefully and unexpectedly on July 15, 2022. Born Marguerite Betty Lou Nuttle in Glen Burnie, Maryland, she moved to Florida in 1946, with her parents, Harold and Margaret Nuttle. After graduating early from Manatee High School (Bradenton) in 1948, Betty enrolled at FSU where she quickly earned her degree in Home Economics Education.

Betty met her husband Ron at church in Jacksonville and they married in August, 1955. They moved to Fort Lauderdale where they raised their daughter Gretchen and son Eric. They were beloved members of their community and church. Ron and Betty were both excellent educators. Betty had an exceptional teaching career starting with her work in Home Economics Extension. She taught adult education sewing classes, high school home economics and ended her career teaching at two schools for special needs and developmentally disabled students. She was recognized as Home Economics Teacher of the Year in 1983.

For the past 23 years they enjoyed their new home in Ocala, where they benefitted from a loving community of wonderful friends. They wove themselves deeply into the fabric of the Dunnellon Presbyterian Church. They travelled around the world together - several times - sharing their love for cruising and experiencing new places and people. Betty will be remembered for her dedicated service in many local organizations, as well as her generosity and acts of kindness.

Betty is survived by Ron Broman, her loving husband of 67 years; her two children Gretchen VanLoozen (Joseph), Eric Broman (GraceAnn Cummings), her grandson Gabriel VanLoozen (Lauren Kane), her niece Kim Tuttle and nephew Grant Nuttle and family.

A memorial celebration of Betty Broman's life will be held on Saturday, September 3, 2022, at 1:00 pm, at Dunnellon Presbyterian Church, 20641 Chestnut Street, Dunnellon, Florida, 34431. There will be a reception after the service at the church. Betty loved flowers, as well as supporting worthy organizations. Flowers may be sent to the church and donations to Cates House-Hospice of Marion County.
LINKS

National Cremation Society - Fruitland Park
http://www.nationalcremationsociety.com
Ocala Star Banner
http://www.ocala.com