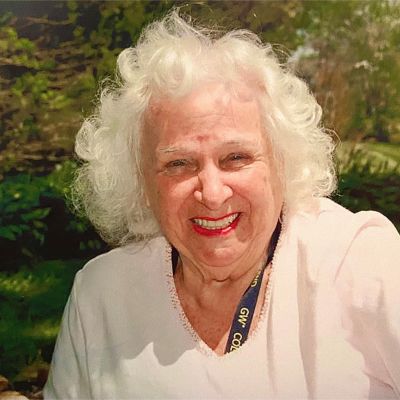 Bessie
Josephine
Schiller
Did you know Bessie? Please share your stories and photos, and help spread the word about this page!
Bessie Josephine Schiller, age 96, of Newark, Delaware passed away peacefully on Monday, January 27, 2020 at Christiana Care Hospital in Newark. She was born on December 21, 1923 in Chicago, Illinois, to Steven Stejskal from Prostov, Czechoslovkia and Emily (Kucera) Stejskal from Srbce, Czechoslovkia.

She grew up on her family's farm in Silverhill, Alabama, joined the family business "Steve's General Store & Shoe Repair in Fairhope", proudly served her country for four years at the Hickam Air Force Base in Honolulu, Hawaii and was a member of the fierce Hawaiian Air Depot Wahines softball team. Her service was later commemorated at the Women in Military Service of America Memorial in Arlington, VA.

She was a professional dressmaker, seamstress, artist and Certified Nursing Assistant. Bessie loved her family. She brought her exuberant spirit and joy for life to everyone she met and everything she did. From baking Czech pastries and listening to polka music while hitting the road in her Century Buick, to her love of dancing and celebration, Bessie's enthusiasm for adventure and creativity were self-evident.

A gifted seamstress, Bessie shared with the world how you can construct magic with your own two hands and hard work; making the old appear new, turning nothing into something beautiful, and building a future by trusting your strengths. Whether sewing in her shop, writing poetry, painting in her studio, working in her yard, or visiting family, friends, and neighbors, she was always smiling.

Bessie is survived by her daughter, Carol Rose Schiller of Portland, Maine and her children, Stephanie and Sean Dowling; daughter, Gloria Josephine Tipton and her husband Michael of Alpharetta, Georgia with their daughter Jeanette Bean and her husband Theron with their children, Josephine and Joselyn; son, Victor Robert Schiller III and his wife Karen of Okatie, South Carolina with their daughter, Kristen McMullen and her husband Michael and their son, Alden; son, Steven Russell Schiller and his wife Linda of Hockessin, Delaware; twin sister, Rose Norman of Parma, Ohio; niece, Joyce Stehlik; special friends: Imelda Sheppard Smith, Jennifer Mayberry, Yarmilla Brumfield, Sissy Chambers and the gang at Delaware Park.

In addition to her parents, Bessie is preceded in death by her husband, Victor R. Schiller Jr.; brothers, Otto and George Stejskal and sister, Blanche Kekish.

A heartfelt thank you to Ashley Jenkins, Margaret (Queenie) Queen, & Sarah Pelle for their excellent care, outstanding compassion and love.

A visitation will be held on Tuesday, February 11, 2020 at 10:30 a.m. followed by a Memorial Service at 11:30 a.m. at R.T. Foard & Jones Funeral Home at 122 West Main Street in Newark, Delaware 19711. The Committal Chapel Service will be held at 1:00 p.m. at Delaware Veterans Memorial Cemetery at 2465 Chesapeake City Road in Bear followed by a 1:30 p.m. reception, location to be announced during the services.

In lieu of flowers please consider a donation to the "Newark Senior Center's Meeting of Minds Program" and send in care of the funeral home. To share memories and condolences with the family, please go to www.rtfoard.com.
LINKS
R.T. Foard & Jones, Inc.
http://www.rtfoard.com

The Newark Post
https://www.newarkpostonline.com