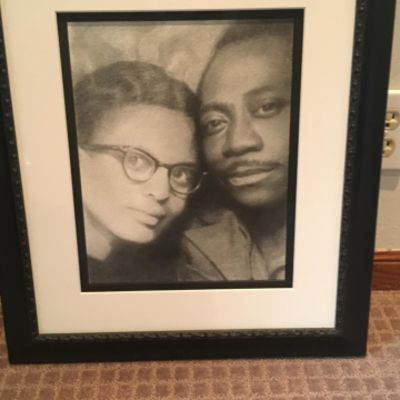 Bertha
Mae
Patterson
No matter where my Path of Life led (leads) me, it seems as though, My Mother Is Always Nearby, whether I've been naughty or nice, she seems to still have her presence known is such a Loving Way.
Mrs. Bertha Mae Silver Patterson

Died at her residence 717 Independence Ave. Monday, Oct. 21, [email protected] 2:30a.m.

She was a member of Down's Chapel Baptist Church, Halifax County, S.C.

Survivors: Husband Aaron Patterson, Mother Mrs. Bessie Silver, two daughters, Mary Magdalene and Gloria Mae Patterson, five sisters Mrs. Amy Watkins New York, Mrs. Mary Norman, Mrs. Bessie Mae Clanton, Mrs. Julia Dickerson, Halifax County, Mrs. Arlene Busion, New York, six brothers Ocia Silver, Edward W. Silver, Raymond Silver. Lewis Silver, Willis Silver and Leroy Silver of Halifax County, Grandfather Joe Silver, two brother-in-laws, three sister-in-laws, several nieces and nephews and a host of other relatives and friends.

Services directed by James A. Jackson Funeral home (Va. Burial Owners of Cemetery 2001) and rest at Eastview Cemetery Petersburg, Va. EV 3-Sc Section 2 Lot K5 Site 9 Family Plot.