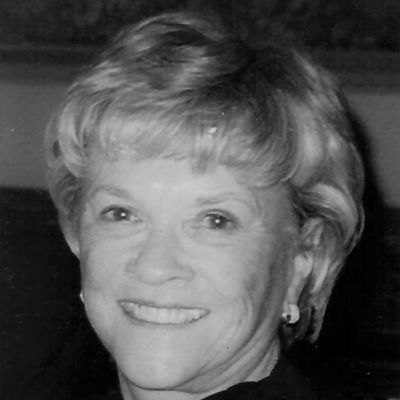 Bernardine
Yvonne
Turley
How do you know Bernardine? Please share your stories and photos, and help spread the word about this page!
Petite, Bernardine "Bunny" Turley, passed away on September 29, 2022 at the age of 90. She was born May 20th, 1932 in San Diego, California, the youngest of three daughters born to Raymond and Julianna Smith. She lost her mother at the age of 9 and despite family efforts, was placed in a children's home. Fortunately for Bunny, she was placed in the care of a retired Naval Officer, Robert and Betty Alexander who eventually adopted her. During this time she and her dad maintained their relationship. Bunny's love of sports may have come from her father who was an avid baseball fan. Mr. Smith won the city-wide contest to name the new baseball team, the San Diego Padres.

Bunny attended Rosary High School where she made lifelong friends and at the age of 15, met her one and only, Gerry Turley. They were married the day after her 18th birthday on May 21st 1950 at St. Vincent Catholic Church and shared 72 years of marriage. Within six weeks their life took a sudden turn when Gerry's Marine Reserve Unit was mobilized for the Korean War. It was a year before she would see her husband, who returned as a sergeant and it was the first time for him to meet his infant daughter.

Shortly thereafter, Gerry was commissioned as an officer and they moved to Quantico, Virginia. As they settled into military life, their family grew, with 2 more daughters and 2 sons. Bunny's faith continued to guide her as she raised her family and her commitment as a Marine Corp wife. Over the years, this quiet, shy girl became a caring and strong mentor to the other wives. She and Gerry held a special place in their hearts for the young officers and their families. Bunny's natural gift was her ability to reach out and make anyone feel comfortable and welcome. She was involved in her community, volunteering for the Red Cross and serving as President of the Ladies Golf Association among other activities. Her busy life revealed her love of music, dancing, reading and a love of running including 3 marathons and a 50 mile swim.

In 1976, Bunny was a pillar of strength when they lost their youngest son, Christopher at the age of 14.

Dearly loved by her children, we will remember our parents respect and love they had for each other as a strong example that we have all strived for. Mom was a genuine lady in every sense. She was strong when she needed to be and took her faith to heart in her family life. She was funny and loved to laugh. She came from a hard background but was not a hard person. She loved life. She kept a small circle of friends and they have remained close, all these years. Our mother loved nature and we called her the bird woman as she watched and fed the many who visited her feeders. She had a full life and we will miss her very much.

Gerry retired as a Colonel in 1981 to Fairfax, Virginia and they have enjoyed the last 14 years in Bluffton, South Carolina with their dog Abby. Bunny was "tagged" GG (Great Granny) by her great grandchildren and she adapted to technology to maintain the daily closeness of her family which includes, 10 grandchildren and 7 great grandchildren.

She is survived by her beloved husband, Col. Gerald H. Turley and her children; Anne Gilley of FL, Jeri Pennybaker of SC, Peggy Bell of VA and Robert Turley and his wife Tina of VA.

A Funeral Mass will be held Friday, November 4th at 10:30am followed by visitation at St. Mary's Historic Church, 5222 Sideburn Rd. Fairfax, Va 22032.

In lieu of flowers, donations can be made to Bunny's favorite charity, St. Jude's Children's Hospital at www.stjudes.org

Interment at Arlington National Cemetery with their son, Christopher, will be at a later date.
LINKS
The Washington Post
http://www.washpost.com