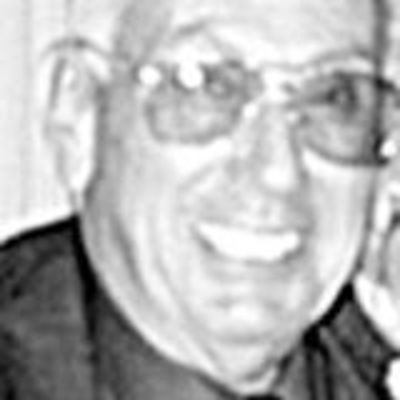 Bernard
A.
Bassett
Join us in celebrating Bernard—please share your stories and photos, and help spread the word about this page!
Bernard A. Bassett, 86, of Port St Lucie, FL, passed away Wednesday afternoon, October 30, 2019. Born in Pittsfield, MA, on April 11, 1933, he was the son of Bernard & Theresa Nicola Bassett. He was educated in local schools and received his HS diploma from the service.

Bernie served with the Army's 2nd Infantry Division from 1950 - 1953, one year of which was spent in Korea. He served 4 years as an apprentice carpenter and was a member of Carpenter's Local 444 for 25 years. He was a member of the Bloomington, IL, Carpenter's Union for 7 years, at which time he was a General Forman for Baldwin Construction on the Clinton Nuclear Plant.

He was a Coach for the West Little League and also coached hockey for the Boys Club Youth Hockey League. He loved rabbit hunting, racing his horses and camping.

He retired to Florida in 1992, and while there, he enjoyed going to the beach, the pool in the community, taking his friends down the St Lucie River and the Intercoastal waterway in his pontoon boat, and spending time at their timeshare in Daytona Beach. He also enjoyed going on cruises with his family and friends.

Bernard leaves his wife, the former Beverly Perego, who he married on November 7, 1953, a daughter Debra (Dan) Morris of Windsor, MA, sons Glenn of Port St Lucie, Steve (Marianne) of Enville, Tennessee, and Mark (Laura) of Linden, TN, as well as 10 grandchildren Becky, Abby, Corey, Randi, Mikayla, Josh, Nathan, Larry, Leigh & Lauren and 15 great grandchildren. He also leaves his sisters Janet (Frank) D'Agostino and Ann Marie Reagan of Pittsfield and his brother, Pat (Mary) Taylor of Vero Beach, FL.

He was predeceased by his parents, his step father, Willard Taylor, his brother Robert Taylor, and sisters Susan Gero, Clara Wilkerson, and infant sister Christina.

The funeral mass will be at Holy Family Church in Port St Lucie at 11 am on Friday, November 15. In lieu of flowers, donations may be made to Pittsfield Boys & Girls Club or St Jude Children's Hospital in his memory.
LINKS
The Berkshire Eagle
http://www.berkshireeagle.com