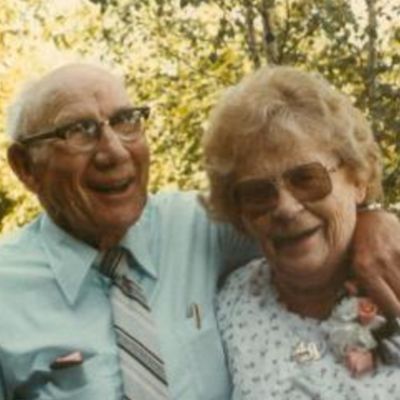 Bernard and Anna
Christensen
In love with each other for 64 years. Wonderful Parents, Grandparents and Great-Grands. We love you both.
Holgar Bernhardt and Anna Margaret had some hard times in their lives, but they relied on God and each other to bring them through. Bernard came from Denmark, Anna's parents came from Denmark. Neither one knew who their birth fathers were. But were raised by caring mothers. They ran into a big road block when they wanted to marry, so they eloped. They made a life together with 8 children while farming. They truly had a strong respect, commitment and love for each other and for God.

This site is to share your stories and memories of live with this couple and what they mean to you. The site also welcomes the history and family members of their youth and ancestry.