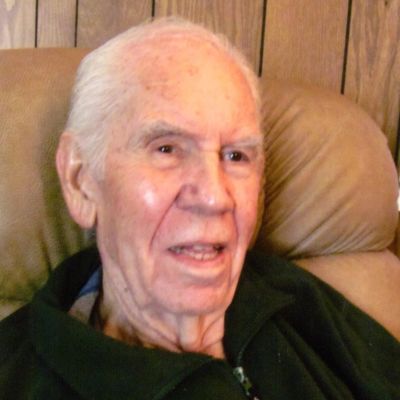 Benton
Franklin
Corry
What do you remember about Benton? Share your stories and photos here, and invite others to come share their memories.
Benton Franklin "Frank" Corry, age 94, departed this life on December 24, 2019 at his home with his loving family present. He was a member of Pine Forest United Methodist Church. Visitation will begin at 1:00PM on Saturday, December 28, 2019 in the Chapel of Townsend Brothers Funeral Home. Services will follow at 2:00PM. Dr. Joel Dent will officiate.

Mr. Corry was Assistant Chief of Pharmacy at the Carl Vinson VA Medical Center, Dublin, Georgia for almost thirty years. He was born on September 19, 1925 in the coal town of Oakman, Alabama to the late Joseph Monroe Corry and the late Lillie Mae Vines Corry.

While still seventeen years old, in 1943 he enlisted in the United States Navy and, after attending both Navy and Marine boot camps, became a Navy Corpsman and served in the South Pacific Islands under Battalion Commander Major Gordon Gayle with Company G, Second Battalion, Fifth Division, First Marine Corps. He provided battle-field medical aid during two of the most deadly battles of Marine history - the invasions of the islands of Peleliu and Okinawa. Mr. Corry was awarded the Bronze Star. He then served a tour in occupied China.

Upon returning home to Oakman, Mr. Corry met his future wife of sixty-eight years, the late Carma Nell Schultz Corry, while visiting the high school where his mother taught. Mr. Corry then obtained a degree in pharmacy from Howard College (now Samford University), Homewood, Alabama.

During the Korean Conflict, Mr. Corry served as a pharmacist at the Naval Air Station in Jacksonville, Florida. After the truce was signed, he began a nearly forty year career as a pharmacist with the Veterans Administration. In April 1968, he, his wife Nell, and children Beth and Joe moved from Houston, Texas to Dublin where he served as Assistant Chief of Pharmacy at the Carl Vinson VA Medical Center until he retired in the 1990s. During retirement, he remained active by volunteering with Georgia Cares helping senior citizens with Medicare issues and other health care concerns.

Mr. Corry is survived by his sister Janet C. Robinson, Trussville, Alabama; children Beth C. (Alvin) Brown, Dublin and son Joe (Tina) Corry of Cadwell; grandchildren, Stephanie L. (Stan) Harden, Dublin and Christopher C, (Candi) Brown, Warner Robins; great-grandchildren, Benton, Logan and Emma Wood, Dublin, Callie Harden, Dublin, Stryker and Tatum Brown, Warner Robins; and special friend and caretaker, Opal Nelson, East Dublin.

He was preceded in death by his wife of sixty-eight years, Carma Nell Schultz Corry; brother, Harold Corry, Oakman, Alabama; sisters, Judith Jones, Panama City Beach, Florida, Jean Douglas, Mulga, Alabama, Joyce Smith, Weddington, North Carolina, Betty Jo Dabbs, Hueytown, Alabama, and Allie Faye Corry, Oakman, Alabama.

In lieu of flowers, the family requests donations be made to the We Care Group at Pine Forest United Methodist Church, 400 Woods Avenue, Dublin, GA 31021 or The Lighthouse Adult Daycare Center, 611 Bellevue Avenue, Dublin, GA 31021.

Townsend Brothers Funeral Home is in charge of arrangements. Please visit www.townsendfuneralhome.com to sign the online memorial register.
LINKS

Townsend Brothers Funeral Home
http://www.townsendfuneralhome.com
Daily Mountain Eagle
http://www.mountaineagle.com