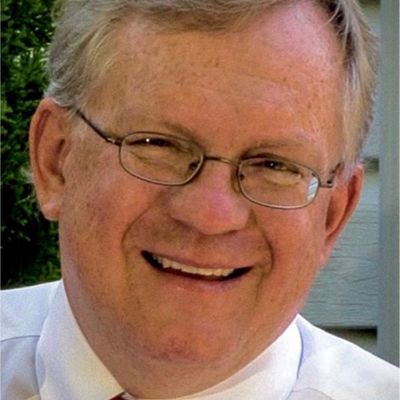 Barry Lavell
Stevenson
Join us in celebrating Barry Lavell—please share your stories and photos, and help spread the word about this page!
Barry Lavell Stevenson, age 62, of Idaho Falls, Idaho, passed away of natural causes on Sunday, November 3, 2019.

Barry was born in Twin Falls, Idaho, to Bud Lavell and Myrna Jane (Griffin) Stevenson on January 10, 1957. He believed in Jesus Christ and possessed a keen understanding of the Gospel. He found growth in accepting and fulfilling Church callings to the best of his ability. At the age of 19, he served a two-year proselyting mission to Pittsburgh, Pennsylvania, for The Church of Jesus Christ of Latter-day Saints. After returning home, he began dating Judith Ann Nixon; and they were married on March 17, 1979, in the Idaho Falls Temple. She is his greatest love and would say that "every love song is about my wife." Their union marked the beginning of what he considered his greatest treasure, his family, that grew to include four sons, their spouses, whom he loved as his own, and eleven grandchildren who each brought him great delight. He had the unique ability to make his family feel safe and secure, and his grandchildren quickly and completely loved their grandfather. His life was a testament of his abiding love for his family; and he left behind a legacy of dutiful patriarchy, wisdom, self-reliance, and faith.

Barry was a life-long learner and advocate for education which led him to advanced academic degrees and numerous technical certificates. He excelled as a provider and was dedicated to a demanding career in information technology. His professional work took him all over the United States, to parts of Europe, and to India. His desire to learn influenced his personal interests as well. He preferred a simple life and enjoyed reading, fly fishing, bicycling, and woodworking. He also had a passion for music and learned to play the clarinet, soprano saxophone, and had been taking piano lessons for the last several years. Often to the surprise and enjoyment of others, he exhibited an intellectual wit and dexterous sense of humor. His smile, laugh, bear hugs, and reassuring words will be sorely missed.

Barry is survived by his wife of 40 years; sons, Brian of Eugene, Oregon, Adam (Shalaina) of Meridian, Idaho, Peter (Jill) of Dayton, Ohio, and Gregory (Marissa) of Logan, Utah; Heather Winegardner, of Salem, Oregon; grandchildren, Brennan, Asher, Bristal, Hollyn, Remington, Clara, Kieran, Turner, Jude, William, and Laurel; his parents and siblings, Bruce, Jenny, and Bryce; and many loving extended family members and special friends.

Funeral services will be held at 11:00 a.m. on Saturday, November 9, 2019, at the Coronado Ward Building, 2055 Coronado, Idaho Falls. Visitations will be held Friday from 6:30-8:00 p.m. and Saturday from 10-10:45 a.m. prior to the service, both visitations will be at the church. Burial will be in the Ammon Cemetery.

Condolences may be sent to the family online at www.woodfuneralhome.com.
LINKS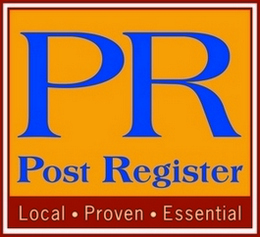 Post Register Memoriams
http://www.postregister.com