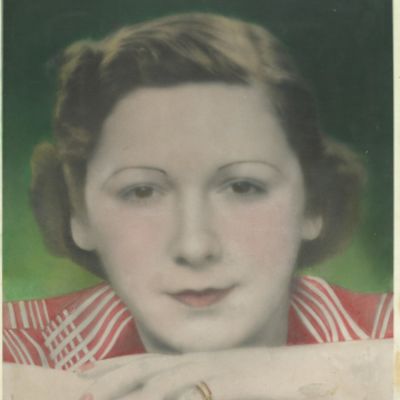 Barbara
Elizabeth
Palla Murphy
Barbara Palla Kovacs Murphy was the kindest, most generous, and most loving person that God put on Earth. She loved wholeheartedly, forgave easily, and did not hold grudges!!
Barbara was the sixth child born to Mary and Louis Palla, Sr.; she was their third daughter. She was very proud to be born on George Washington's birthday. She was a bit of a tomboy and loved playing baseball as a girl. She had a life-long love for learning, reading, and writing. She wrote songs as a young woman and wrote prayers of praise and worship as she aged. She loved reading anything she could get her hands on and was diverse in her subjects.

My mom was a strong woman of Faith, who had a deep and abiding love & faith in God and Jesus. She began life in the Catholic belief and became a Born-again Christian in 1973. She believed in miracles and was blessed with many in her life. Mom lived her life by Grace and did not judge others. She loved wholeheartedly, forgave easily, and did not hold grudges!!

In going through my mom's papers, I found a name card that defined "Barbara" as of being of Latin origin and meaning "shy". It also quoted Deuteronomy 6:4 " I shall love God with all my heart, all my soul, and with all my strength". Both of these described my mother, the latter more than the former. She had a tremendously deep and abiding faith and love in/for God. However, I don't know if I would exactly call my mom "shy", but she was anxious in new situations until she got to know folks. She enjoyed talking to others and learning about them! Mom enjoyed being the center of attention at times during family gatherings but mostly preferred to just enjoy conversation and one-on-one interactions with family members. She did love a good card game though and would laugh with glee when she won!!!! Her smiles were joyous and her laughter was from her soul.

Momma was met in Heaven on May 18, 1999 by her beloved parents, Mary Gerencir Palla Rubocki and Louis Palla Sr; her beloved step-father, John Rubocki, Sr.; her oldest daughter, Nancy Kovacs Algeri,; her siblings, Joseph & Frank Palla (lost in infancy), Mary Komives, Elizabeth, Louis Palla Jr., and Isabel Palla; along with many other beloved relatives and friends.