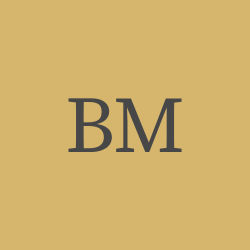 Barbara
Ann
Merritt
Join us in celebrating Barbara—please share your stories and photos, and help spread the word about this page!
Barbara Ann (Cannon) Merritt of Old Saybrook, CT, beloved by generations of former first graders and virtually anyone fortunate enough to meet her, died peacefully Monday, surrounded by devoted family members. At 92, she succumbed to a second bout of cancer.

The oldest of three children born to Hubert and Marie Cannon in New Haven, CT, Barbara inherited the proverbial Irish gift of gab. As a result, people gravitated to Barbara, knowing that she would remember their name and some nugget of personal information with which they could bond. For years, when she drove her golf cart to watch the sunset at Cornfield Point, children as young as 3, as well as their parents and grandparents, drifted over to say hello. For over two decades, she organized a July 4th parade that grew from the Merritts and neighbors riding bikes and walking with flags through the beachside streets of Cornfield Point to now hundreds weaving a path escorted by the local police in a pageant of Americana reminiscent of a Norman Rockwell painting. In a gesture of deep appreciation and love, her neighbors named her "Grand Marshal" again this year. She beamed in her red-white-and blue attire, escorted in her former Mustang convertible that she drove herself -- with a stick shift and 8 cylinders -- as recently as last year.

Before retiring to Old Saybrook, Barbara pursued a career as a teacher and left lifelong lessons with her students. A graduate of the University of Connecticut, she initially taught high school Spanish. Later, she shifted to first grade, offered the job on a principal's assumption that anyone who could successfully raise a half-dozen children surely possessed a natural gift with youngsters. This proved to be Barbara's calling. She absolutely adored teaching little ones and to her final days could recount any number of comical anecdotes from the classroom. Barb taught students in the decades before universal kindergarten and most enjoyed teaching children to read, a source of pride and of hope for the next generation. To show their reverence of Mrs. Merritt, former students invited her to speak at a National Honor Society induction at Granby Jr.-Sr. High School in the year she retired. Her message: follow your passion and you will never work a day in your life.

While classical fairy tales open with the phrase, "Once upon a time," Barb began many stories, "When I was pregnant with..." Delivering six children in nine years, she framed her recollections of early adulthood around whether she was carrying Mark, Betsy, Pam, Susan, Trish or Tim. A second reference point sounded like this: "When we were stationed at ..." As the wife of U.S. Air Force Major Cyrus J. Merritt, her college sweetheart, Barb dutifully set up home in New Haven, Connecticut; Biloxi, Mississippi; Abilene and San Antonio, Texas; Dover, Delaware; Granby, Massachusetts; and Hampton, Virginia and retired back in Granby before permanently moving to Old Saybrook. Cy, meanwhile, served years in the Azores, Saudi Arabia, and Vietnam, among other spots, leaving Barb to shepherd their brood independently through the scuffs and scrapes of childhood, a task that she handled with great humor and compassion.

A third refrain often heard from Barb was, "It's just a growing pain." On Labor Day in 2007, the 77-year-old doubled over in agony and reluctantly agreed to visit the hospital to investigate what she insisted was simply another growing pain. Instead, doctors found ovarian cancer. Stage 4. Statistically, this was a death sentence. But Barb refused to surrender. With the skills of a phenomenal team at Middlesex Hospital, with prayers from all of her family and friends, and with her deep faith in God, Barb recovered. From Stage 4 ovarian cancer. This was like her beloved Boston Red Sox surviving the bottom of the 9th with 2 outs in Game 4 of the 2004 playoffs against the dreaded New York Yankees. The Sox roared back to win that game, that series and ultimately the World Series; likewise, Barb beat back this challenge and went on to enjoy another 15 years. In that time, she welcomed 2 more grandchildren and 20 great-grandchildren into the world, a well-stocked team to carry forth her legacy, her lessons, and her love of life. In a wonderful circle-of-life moment during her last week on Earth, Barb met her newest great grandchild while also celebrating her 70th wedding anniversary.

In a quiet way, Barbara survived challenges throughout her journey. She endured polio at the age of two, lived through the Great Depression, raised a tight-knit and loving family in the tumult of the 1960s and beyond, watched the love of her life pass away and then with the cruelest cut of all her youngest child. Along the way, she felt strengthened by the love of God, country, family and friends. These buoyed her -- in life and as she faced her afterlife. She surely is at peace.

Barbara is survived by: children Mark and Robin Merritt of Isle of Palms, SC, Betsy and Kirk Grim of Belchertown, MA, Pam Brisson of Naples, FL, Susan and John Trompke of Granby, MA, Tricia and Michael Pancione of Whately, MA, and Nancy Inouye of Reno, NV; 14 grandchildren and their spouses; 20 great-grandchildren; a brother, John Cannon of Hamden, CT; 3 nieces and 3 nephews, and 2 sisters-in-law. She was predeceased by her husband, Cyrus J. Merritt (Retired Major USAF), son Timothy Patrick Merritt, and brother Hubert James Cannon.

A Mass will be celebrated on Saturday, August 20 at 9 a.m. at St. John Church, 361 Main Street in Old Saybrook and a reception will follow at the Westbrook Elks Lodge, 142 Seaside Avenue in Westbrook.

Swan Funeral Home in Old Saybrook is handling arrangements; remembrances may be shared at https://www.dignitymemorial.com/funeral-homes/old-saybrook-ct/swan-funeral-home/2681. In lieu of flowers, donations may please be sent to: St. John School, 42 Maynard Road, Old Saybrook; St. John Church, 361 Main Street; or the WoundedWarriorProject.org.
LINKS

The Republican
http://www.masslive.com

New Haven Register
http://www.nhregister.com
Hartford Courant
http://www.courant.com