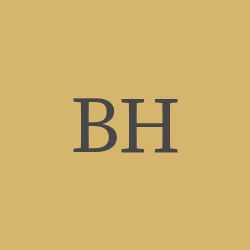 Barbara
Helm
Did you know Barbara? Please share your stories and photos, and help spread the word about this page!
Barbara Helm, 95, of Challis, passed away peacefully at her home on July 19, 2022. Barbara was born on September 18, 1926 in St. Anthony, Idaho to Reese and Essie (Secrist) Howell. She was one of seven children. Mom grew up during the Great Depression and learned responsibility at an early age. She would be home taking care of her brothers and sisters while her mom and dad worked at the juvenile detention facility in St. Anthony. She loved to swim in the ice-cold waters of the Henry's Fork of the Snake River in view of her favorite mountain range, the Tetons. After her junior year of high school, the family moved to Blackfoot where they operated a family-owned grocery store, Howell Grocery. Mom graduated from Blackfoot High School in 1945. After sitting out a year to wait for her best friend to graduate high school, they attended Utah State University in Logan. She graduated with a teaching degree in 1950. Her first teaching assignment was at Groveland Elementary School near Blackfoot.

On July 2, 1950, she married the love of her life, Calvin S. Helm, in Blackfoot. Together they bought Howell Grocery from her parents and operated the store until 1969. It was then that Barbara, Cal, and the two sons, Jack and Steve, moved to Challis, Idaho, where they ran their cattle ranch. Mom worked for Bill Waetzig at Garden Creek Grocery before renewing her teaching certificate. This involved returning to school in the summer at Idaho State University and long hours of writing papers. In 1972, R.D. Palmer, Challis Elementary principal, hired Mom to teach first grade. Nineteen years later she retired from teaching, never having left the first-grade assignment. Mom loved to teach and she would never allow a student to move on to the second grade without learning to read and read well.

Mom loved her family and friends. She loved to travel to watch her kids and grandkids in all of their activities. She loved to go on long rides with Dad, usually returning home late at night. They took many trips to Salmon to see Jack, the owner of J&L Grocery in Salmon. She was an awesome cook, specializing in desserts, of course. She always offered words of encouragement, even in the darkest of times, always helping others in their times of need. She had a kind soul.

Barbara is survived by her two sons, Jack Helm of Vale, Oregon, and Steve (Shelly) Helm of Challis; grandchildren Doug (JoAnne) Helm, Mike Helm, Katie Helm, Stephanie Helm, Matt Helm, Nicole (Jaymis) Marburger; great-grandchildren Kendyl (Kolby) Griffin, Sarah Helm, and Tylar Helm; and great-great grand-daughter, Hadley Griffin. Barbara was preceded in death by her parents, her husband, Calvin S. Helm, brothers, Max, Reese, Bill, and George Howell and sisters, Merle Parker and Retta Moser, and daughter-in-law, Marilyn Helm. A celebration of life for Barbara will take place at a later date.

A special thank-you goes out to Jessie, Kim, and Monica of Salmon Valley Hospice. The compassion of these caregivers is nothing short of amazing. A debt of gratitude goes out to long-time family friend and neighbor, Bill Savage, and his sidekick, Twiggy, who visited Dad and Mom daily for many years, and checked on Mom multiple times daily since Dad passed away over four years ago. Bill's efforts were a major reason that Mom was able to stay in her own home until her passing.

Arrangements are under the care and direction of Jones & Casey Funeral Home and Crematory.
LINKS
Jones & Casey Funeral Home Inc.

Bingham County Chronicle
http://www.journalnet.com