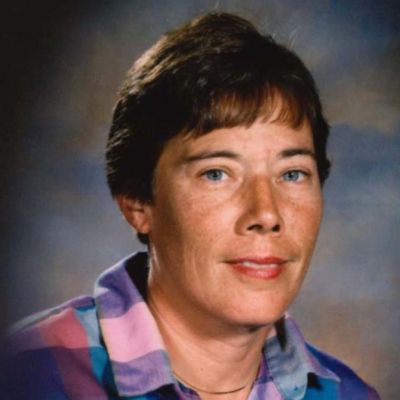 Barbara
Elaine
Emmons
What do you remember about Barbara? Share your stories and photos here, and invite others to come share their memories.
Barbara Elaine Emmons, 79, of Colorado Springs, Colo., entered her Eternal Home on Jan. 29, 2021.

A native of South Bend, Ind., Barb was born on January 19, 1942, in South Bend to Norris and Margaret (Gibson) Emmons. She graduated from South Bend Central High School and Olivet (Mich.) College, then embarked on a long career as an art teacher. After a stint in Massachusetts, she moved to Colorado Springs in 1972, where she taught atEast Junior High School and Holmes Junior High School. She was always amazed and humbled at the number of former students she heard from many years after they graduated.

Growing up, Barb spent her summers at the family cottage at Diamond Lake, Cassopolis, MIch., where she excelled in water skiing, swimming and sailing. She and her father competed as a team in sailboat races and she taught sailing at Camp Eberhart, Jones, Mich. But the mountains and horses of Colorado had called to her ever since she attended Camp Cheley in Estes Park as a teen. She was determined to get back to Colorado and she did, making it her home for almost 50 years.

Barb became immersed in the Colorado Springs community ? teaching water aerobics, overseeing a city flower garden, being part of a hot air balloon crew, participating in Eastern Star and officiating at the Pikes Peak Hill Climb.

Just as she relished fast sail boats, she enjoyed fast cars, perhaps triggered by the Austin Healy her grandfather gave her as a college graduation gift. She became an official of the United States Auto Club (USAC) and worked races in the Springs area. She could advise any mechanic and refused to have a car that didn't have a manual transmission.

Barb was known not only for her artistic abilities and inspiration to art students, whether for acrylic paintings, mosaics or dried apple head dolls, but also for her wacky sense of humor. She liked playing practical jokes and making people laugh, whether a store clerk, a stoic Russian soldier or her "good buddies" as she called her friends.

Among her passions were her cats and her cruises on Holland America, on which she had taken more than 30 trips. She maintained her bond with South Bend and family, returning during the summers and at Christmas when she could. She was proud of her continuing membership in the Schuyler Colfax Chapter of the Daughters of the American Revolution in South Bend.

She doted on her four nephews, flying each to the Springs for two weeks when they were 10. There she shared her love of hiking in the mountains, hot air ballooning and introducing them to Mexican food. She delighted in putting together toys for them after they were in bed on Christmas Eve.

Barb is survived by her brother, Howie (Becky) whom she called her "handsome hero," four nephews, Norrie and Nick (Jessica) of South Bend, Monty (Tori) of Berrien Center, Mich., and Rod (Leah) of Huntington Woods, Mich., and two special cousins, Carolyn (Wayne) Rabold of Orland Park, Ill., and Kitty Ann (Bill) Moeller of Flint, Mich. She cherished her Colorado friends and neighbors and the Emmons family especially thanks Ruth Ann Benedict, Patty Feese and Dana Brader for their care and support. She was preceded in death by her parents and her longtime companion, Nina Robbins.

Per her wishes, cremation has taken place. A private family service will take place at Diamond Lake in the spring.
LINKS
Cappadona Funeral Home
http://www.cappadonafh.com

South Bend Tribune Memoriams
http://www.southbendtribune.com