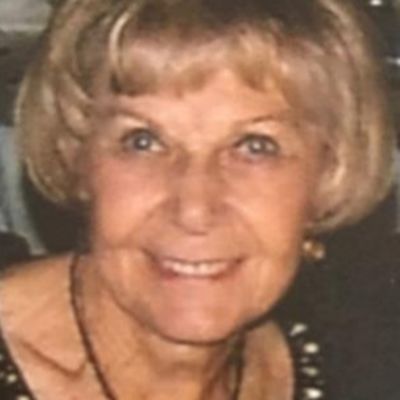 Avis
C
Mettlen
How do you know Avis? Please share your stories and photos, and help spread the word about this page!
Avis C. Mettlen, 87, died on December 11, 2020, at the Madison Manor Nursing Home in Huntsville, Alabama after an extensive illness. She was born in Anderson, Indiana on May 15, 1933 to John Henry Craib and Emma Hardy Craib, who are both deceased. Avis graduated from Anderson High School and attended Purdue University, where she was a member of Alpha Delta Pi Sorority. She ultimately graduated from Ball State University and obtained her Master's Degree in Speech & Hearing Therapy from Ball State University. She was a Speech & Hearing Therapist with the Anderson Community Schools for thirty (30) years.

She was a member of Edgewood Country Club, Tri Kappa Sorority, and the First Presbyterian Church in Anderson, Indiana. She was also a member of Rancho Viejo Country Club in Rancho Viejo, Texas, and the Treasure Hills Presbyterian Church in Harlingen, Texas. She was President of the Garden Club in the Rancho Viejo resort community in Texas. Avis loved to play bridge, dance, and play golf. She had many friends in Anderson, Indiana as well as in her Texas community.

She married Robert R. Mettlen, and he preceded her in death. She is survived by her daughters, Meredith L. McIntyre (deceased husband Richard D. McIntyre) of Bedford, Indiana, and Lynn Walters (Scott) of Huntsville, Alabama, and her son, Michael L. Mettlen; and her grandchildren; Rick McIntyre (Marisa) of Sanford, Florida; Emily Turner (Will) of Carmel, Indiana; R. David McIntyre (Andrea) of Westfield, Indiana; Justin Mettlen (Sara) of Cleveland, Texas; Zachary Mettlen of Cleveland, Texas; Shane Mettlen of Kingsville, Texas; Mick Walters of Greenville, South Carolina; and Caitlin Walters of Huntsville, Alabama; and nine great-grandchildren, Mac Turner; Tom Turner, Mae Turner, all of Carmel, Indiana; Lilia McIntyre, Madeline McIntyre, and Isabelle McIntyre of Sanford, Florida; and Evelyn McIntyre of Westfield, Indiana; and Liam Mettlen and Jane Mettlen of Cleveland, Texas.

In lieu of flowers, memorial contributions may be made to a charity of your choice.
LINKS

Valley Morning Star
http://www.valleymorningstar.com