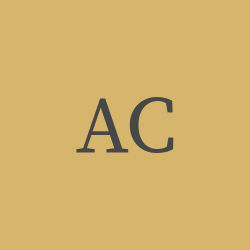 Audrey
Crutcher
What do you remember about Audrey? Share your stories and photos here, and invite others to come share their memories.
Audrey "Lynn" Boyett Crutcher (age 66) entered into her eternal home on June 16, 2022, and was reunited with the love of her life, James Crutcher. Lynn was born on November 29, 1955, to the late Houston Eugene "Gene" Boyett and Doris Adele Willis Boyett in Marks, Mississippi. She was a 1973 graduate of Clarksdale High School. At the young age of 12, Lynn met James Michael Crutcher and they began their lifelong relationship. Lynn enjoyed telling the story of them going to the movies to watch "Gone With the Wind" on their first date. They dated throughout her high school years and were married at Clarksdale Church of God on June 9, 1973. Lynn and James had two daughters: Jamie Lynn Crutcher Ray and Crystal Renee Crutcher Castle. In 1977, Lynn obtained her Practical Nursing License from Mississippi Delta Junior College in Moorhead, MS. She began her nursing career at the Women's Clinic in Clarksdale, MS and worked there for several years.

Soon after the birth of their first daughter, Lynn accepted Jesus as her Savior and from seeing the change in her life and the conviction of Christ, James also became a Christian and soon accepted the call into the ministry. Lynn fully embraced becoming a pastor's wife and committed to following wherever the Lord led her family. Fortunately, as a nurse, she was always able to find work wherever they moved. She spent time working at hospitals in Bruce, Booneville, Aberdeen, and Leakesville. She also worked in a clinic setting in Greenwood and Aberdeen, as well as serving as a private duty nurse for multiple families. Lynn was a dedicated nurse and used her position to share the word of God. She was an active pastor's wife, serving as the head of the women's ministry and often the children's ministry. During her time as a nurse at Leakesville, Lynn became sick and was diagnosed with liver disease. At that time, she and James decided it was time to retire and move to Hamilton and enjoy retirement with family. However, they made the decision that if Lynn's health improved and they felt led by God to take another church, they would do so. Soon after, James came out of retirement to pastor at Houston Church of God and Lynn was extremely happy to be back in the ministry. Upon his 2nd retirement, James and Lynn returned to Hamilton to live out their remaining years.

Lynn loved her family and was a devoted caregiver to James until his death in 2020. She loved to read, watch paranormal television shows and doing word puzzles. She enjoyed attending her grandchildren's band concerts, ballgames, pageants and archery meets. She also enjoyed traveling with her daughters to visit relatives, do genealogy searches and always find a good place to eat. Lynn never passed up a chance to get an ice cream from Dairy Queen, a donut from Krispy Kreme or spaghetti and pie from Resthaven. Above all else, Lynn loved God and wanted to share His love with others. Lynn is preceded in death by her parents and her husband James. She is survived by her daughters Jamie (Jonathan) Ray and Crystal (Tommy) Castle, five grandchildren Christian (Jordan) Cain, Ethan Serrano and Jaydan, Jordan and Jessa Ray, two brothers Kenneth (Vickey) Boyett and Gary (Lynn) Boyett, a host of nieces, nephews and special friends and her pets Molly, Juliette and Callie. She will be missed greatly by everyone who knew her, but we can live with the assurance that she is safe in the arms of Jesus.

Visitation is Saturday, June 18, 2022 2:00- 3:00 pm at Meredith-Nowell Funeral Home. Funeral service will be held 3:00 pm Saturday, June 18, 2022 at Meredith-Nowell Funeral Home in Clarksdale, MS with the Rev. John Renfroe presiding. Honorary pall bearers are Joshua Boyett, Matthew Boyett, Jordan Cain, Tommy Castle, Jonathan Ray and Allen Sanders.
LINKS
Meredith Nowell Funeral Home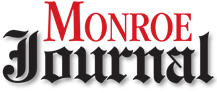 Monroe Journal
http://www.monroejournal.com