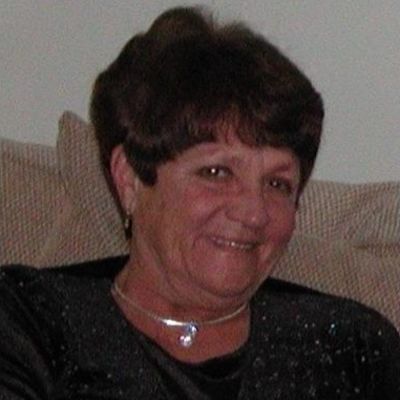 Apolonia
"Polly"
P.
Frizzell
What do you remember about Apolonia? Share your stories and photos here, and invite others to come share their memories.
Apolonia "Polly" Frizzell passed away Tuesday, June 29, 2021 peacefully at home with her family nearby. Born on May 10, 1941in Santiago, Chile, Polly immigrated to the United States in 1962 where she and her beloved husband of nearly 60 years, Robert Frizzell, were married and started their life together on Peachblow Farm in Charlestown, NH. Polly quickly became an important part of the farm life and the community in Charlestown. Her mother-in-law, Martha Frizzell was a big influence on her teaching her to braid rugs and make homemade bread that Polly kept going for many years. She and her sister, known as the "spunky strawberry ladies", welcomed the public to Peachblow for pick your own strawberries that she started and that is still going today. Polly and her sister could also be found in the egg room selling fresh eggs from the farm chickens. Polly's influence went beyond just the hospitality on the farm. She participated in the creation and leadership of the Women's Club where she assisted in accomplishing projects that have changed the community for the better such as the lamp posts along Main Street. Having been new to the community herself, she worked hard to welcome new people through the Welcome Wagon program which brought welcome packages to new families in the community that included gifts from local businesses. She also spent a number of years as a substitute teacher at Fall Mountain Regional High School and many of the students who had her as their teacher remember her fondly. Polly just celebrated her 80th birthday and was spunky right until her last day.

Polly was predeceased by her parents, Roberto and Irma Puig, and is survived by her husband, Robert Frizzell; sister and brother -in-law, Harry and Clara Fuchslocher; four children Heidi Fuller (Garry), Mark Frizzell (Selene), Debra Hunter (Scott), and Joanna Anderson (John); and 8 grandchildren, Camden Fuller, Sydney Mastics (George), Ciara Wiebe (Alex), Cole Frizzell, TJ Frizzell, Abby Hunter, Calvin Hunter, and Mayzie Hunter; 3 step grandchildren Barbara Bell (Timothy), Michelle Millan (Michael) and Lilia Ryerson; 5 step great grandchildren Brody Bell, Ryder Bell, Carson Bell, Max Millan, and Matteo Millan and one great grandchild on the way!

Donations in lieu of flowers can be made to either Alzheimer's Association or Home Health Care Hospice and Community Services of Keene.

Visiting hours will be held at the Charlestown Memorial Chapel, 34 Main Street, Charlestown, NH from 1 pm - 4 pm, Saturday, July 10, 2021. Arrangements are with Stringer Funeral Homes and Crematorium, 146 Broad Street, Claremont, NH 03743. To view an online memorial or send a private message of condolence, visit www.stringerfh.com.
LINKS
Stringer funeral home
https://www.stringerfh.com

The Keene Sentinel
http://www.keenesentinel.com