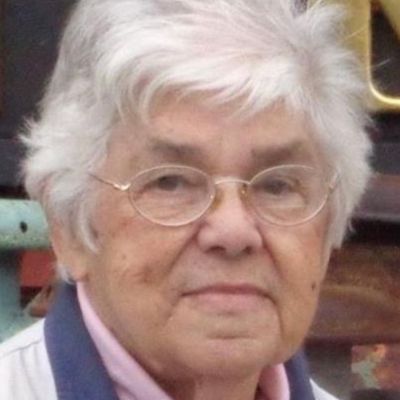 antoinette
b
rodak
How do you know antoinette? Please share your stories and photos, and help spread the word about this page!
Antoinette B. "Jane" Rodak of Hadley, MA passed away peacefully at home October 29, 2021 after a prolonged illness. She was 96 years old.

Born May 30, 1925 in Chicopee, Massachusetts to immigrant parents from southeast Poland, Stanislaw and Katarzyna (Wisniowska) Brzezowski, Antoinette was the sixth of nine children. Growing up in a crowded and busy home, all of the children were instilled with a strong work ethic and the importance of religious faith in family life. With the onset of World War 2, as her older brothers went off to war, Antoinette left school and took a series of jobs to help make ends meet in a reduced household.

In the final year of the war, she met and fell in love with a young US Coast Guard coxswain, Stanley J. Rodak. He returned home from the Pacific in August of 1945 and the couple were married. They settled in the Rodak family homestead in rural North Hadley. As her husband started his career, Antoinette became a homemaker and raised three daughters. She was widowed after only 22 years of marriage. She entered the workforce and spent about 30 years working at UMass Amherst, first in food services and later as manager of the athletic laundry in Boyden Gym. She retired in 1991.

The decades brought her a series of six grandchildren and three great-grandchildren, all of whom affectionately called her "Babci". Her retirement years gave her more time to enjoy her favorite things in life, cooking and baking Polish specialties, much to the delight of her family, as well as watching the Red Sox and Boston Celtics on television. Antoinette was proud of her Polish heritage and in 1992 took a whirlwind trip to Poland with her oldest grandson, first touring



the country and then spending a week with cousins in the very village which her mother had left 89 years earlier. In fact, Antoinette had spent a half century writing letters regularly, in Polish, to relatives in the "old country". Weekends too were not complete without polka music on the radio.

Since her marriage, Antoinette spent 76 years in the family home and endured 54 years of widowhood. The entire time, her religious faith was a great source of strength to her. She was a communicant of Most Holy Redeemer Church in Hadley. As her health gradually declined and she became less mobile, Catholic Mass on television was an automatic part of her daily routine.

Antoinette was predeceased by her parents, her husband Stanley Rodak, her eldest daughter Carol Fydenkevez, brothers Theodore, Joseph, and Stanley Brzezowski, and her sisters Mary Brzezowski, Eleanor Misterka, and Frances Pirog. She is survived by her daughters Margaret Kopec and Jane Pasquel; grandchildren John Waskiewicz, Tracy Rodriguez, Dan Waskiewicz, Carrie Woodell, Tina Allen, and Alan Rodak; and great-grandchildren Kayla Allen, Alexandra Cioto, and Lucas Allen. She also leaves behind a brother Erwin Brzezowski and sister Bertha Bishop, numerous nieces and nephews, and many friends.

The funeral will be Wednesday Nov. 3rd, 2021 at 9 am from the CZELUSNIAK FUNERAL HOME followed by a Mass of Christian Burial at the Most Holy Redeemer Church in Hadley. Burial will follow at Holy Rosary cemetery. Calling Hour will be Tuesday from 4 to 7 pm. For online condolences please visit CZELUSNIAKFUNERALHOME.COM

The family wishes to thank Antoinette's physician of many years, Dr. Robert Weitzman, as well as the Cooley Dickinson Hospital VNA and Hospice for their help and support.
LINKS

The Republican
http://www.masslive.com