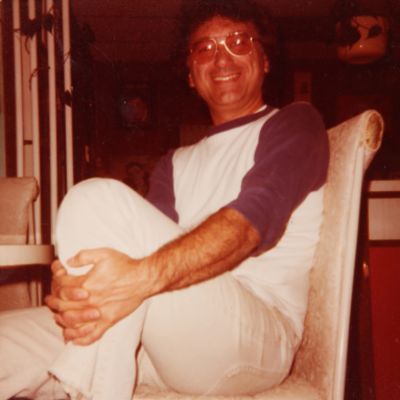 Anthony
"Buzzy"
LaBracio
Welcome to our virtual guest book in honor of Buzzy LaBracio. Please help us celebrate Buzzy by sharing a memory, story or photo.
Anthony (Buzzy) LaBracio passed away peacefully, surrounded by his family, on March 21, 2022 in Naples, FL.

Anthony was born and raised in the Peterstown neighborhood of Elizabeth, NJ, as part of an extensive Italian family. At the age of 5, Anthony's uncles introduced him to big band orchestras, jazz ensembles, and Broadway shows, which initiated his love for music and the performing arts. As a teenager, Anthony taught himself to play the drums, and continued to play as a professional drummer into his early 60s. He especially loved playing jazz, and most fondly remembered the times he played alongside his brother, Joe Long, and when he sat in with the Stan Kenton Orchestra in New York. Over the years, he also shared his gift by teaching many aspiring young drummers.

Anthony deeply loved and respected his dedicated wife, Judy, with whom he raised two daughters, Tracy and Lisa. He devoted boundless energy to creating a life of joy and laughter for his daughters, and enthusiastically joined them in all their endeavors, whether playing softball with Tracy or tap dancing and watching animated films with Lisa. He was enormously proud of his two granddaughters, Gianna and Angelina, who brought him immeasurable happiness.

In addition to their family life, Anthony and Judy also built a court reporting business that grew and prospered for forty years.

Anthony was always active; he enjoyed playing softball, tennis, and racketball with his friends, and later in life, taking long walks in Naples with his wife. He was an animal lover who befriended and raised dogs (and the occasional cat) over the years.

Anthony lived his life with a fullness and zeal that will continue to inspire those of us fortunate enough to have known him. He always left room for the unexpected - an impromptu beach trip on a beautiful late summer's day, a last minute decision to entertain family at home, a trip into the city to watch a Yankee game or a concert just because. His greatest love was jazz, but he took an interest in every kind of music, and expressed a curiosity about everything - always looking to teach himself something new, from tap dancing in the basement to studying Italian in the car. His infectious personality and vibrant sense of humor made new friends on every trip to the pool, to breakfast, or to the bar.

We have lost a cherished companion, father, and grandfather, but the endless memories Anthony created with his family will be warmly remembered and forever celebrated.

Anthony is survived by his loving wife, Judy, his daughters Tracy and Lisa, and his beautiful granddaughters, Gianna and Angelina, as well as countless friends and family members.