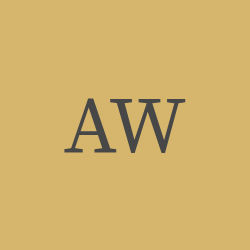 Anne
L.
Wright
Join us in celebrating Anne—please share your stories and photos, and help spread the word about this page!
Anne Louise Wright, age 71 of Brownsburg, IN died June 18, 2021, at Compassus Hospice in Indianapolis, Indiana.

Born December 11, 1949, in Auburn, IN, she was the daughter of the late Dale and Lucile (Leffel) Wicoff. She married David L. Wright on June 17, 1989, in Richmond, IN; he passed away on September 14, 2010.

Mrs. Wright was a 1967 graduate of Rochester High School in Rochester, IN. She was a graduate of Ball State University, earning a Bachelor of Arts degree in French in 1971, and a Master of Arts in Education degree in 1979.

She worked for Alcoa in Richmond, IN and in Indianapolis, IN for 18 years in various capacities, including executive assistant, internal control accountant and senior sales service representative. Anne was employed as a customer service representative for Maplehurst Bakeries in Brownsburg for 12 years, retiring in April of 2011.

Anne was a volunteer at Compassus Hospice in Indianapolis and Mental Health America of Hendricks County in Avon. She had previously volunteered at the Indiana School for the Deaf and at the Mental Health Association in Indianapolis on the suicide prevention hotline.

In addition to her parents, she was preceded in death by her brother, John Wicoff, on March 17, 2014. Survivors include her uncle, Elvin Leffel (Monique), her aunt Delores Leffel of Columbus, OH and many cousins and friends.

A gathering will take place on Saturday, July 24, 2021 at 12 p.m., with a memorial service at 1 p.m., at the Gothic Chapel located in Crown Hill Cemetery, 700 W. 38th Street, Indianapolis, IN. Interment will be with her husband at the Field of Valor at Crown Hill Cemetery.

Memorial donations may be made to Shriners Hospitals for Children, 2900 North Rocky Point Drive, Tampa, Florida 33607 and Compassus Hospice, 8450 N. Payne Road, Suite 100, Indianapolis, IN 46268.
LINKS
Crown Hill Funeral Home & Cemetery
http://www.crownhill.org
The Rochester Sentinel
http://www.rochsent.com
Palladium-Item
http://www.pal-item.com