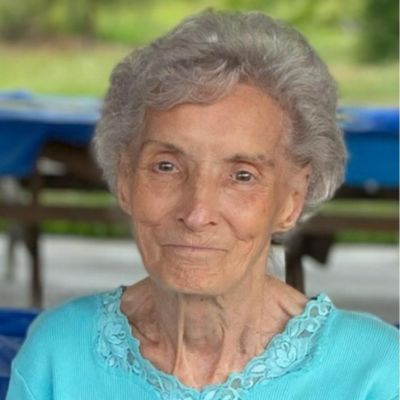 Anna
Mae
Webb
Help us celebrate Anna! Please share your stories and photos, and invite others who remember Anna.
Anna Mae Webb, 86, of Fishertown, went to be with the Lord on Tuesday, July 6, 2021 with all of her 8 children by her side. She was a wonderful Mother who lived out her faith in Christ on a daily basis and will be missed by all.

She was born on July 11, 1934 in Windber; daughter of the late, John and Anna (Martin) Horvath.

On October 20, 1952, she married Elwood J.F. Webb, who preceded her in death on March 27, 2015.

She is preceded in death by her parents; husband, Elwood; siblings, Michael, Mary, John, Steve, Joseph, Sam, Frank, Andrew, and Irene.

She is survived by the following family: son, Bob and wife Trena (Trail) Webb of New Paris; son, Dave and wife Betty (Beaner) Webb of New Paris; son, Duane and wife Terri (Galasso) Webb of Johnstown; daughter, Cindy and husband Garland Beam of Mt. Crawford, Va; son, Ken and wife Detra (Mowry) Webb of Manns Choice; daughter, Pam and husband Rod Manges of New Paris; daughter, Deb and husband Mark Wiley of New Paris; daughter, Gayle and husband Jamie Gorman of Warrenton, Va; 22 grandchildren, and 15 great-grandchildren; brother, Louis Horvath of Michigan; sisters, Elizabeth (Betty) McAndrews of Windber, Mary Jane Carson and husband Jack of Alum Bank, and Lillian Webb of Alum Bank.

Anna graduated from Windber High School in 1950. She cleaned houses, was one of the first waitresses at Ed's Steak House, and retired from the Chestnut Ridge School District after 23 years of service. Anna was a lifetime deacon of the Dunnings Creek Church of the Brethren. She always felt blessed by her special neighbors.

Friends and family will be received on Thursday, July 8, from 11 a.m. until the hour of the funeral service at 1 p.m. at the Dunnings Creek Church of the Brethren, 195 Church Rd. New Paris, Pa with Pastor Vaughn Loose officiating.

Interment will be held at the Ogletown Cemetery.

Online condolences may be expressed at www.jedwardblackburnfh.com.

Arrangements by the J. Edward Blackburn Funeral Home.
LINKS
J. Edward Blackburn
http://www.jedwardblackburnfh.com
The Tribune-Democrat
http://www.tribdem.com