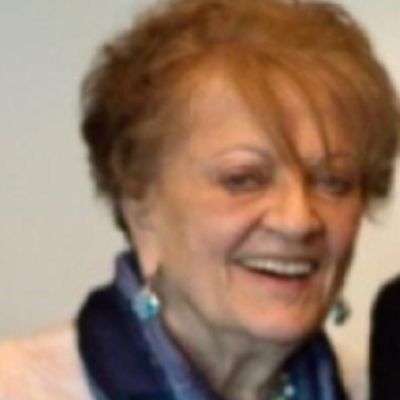 Anna Mae
Rienzo Bambera
Fagon
Help us celebrate Anna Mae! Please share your stories and photos, and invite others who remember Anna Mae.
Anna Mae Rienzo Bambera Fagon, 95, Sun City Hilton Head, Bluffton, SC, formerly of Carbonale, PA and Bowie, MD, died April 10, 2022 at her home. She was the daughter of the late Frank Rienzo and Angela Perri Rienzo.

She was a graduate of Benjamin Franklin High School in Carbondale, PA and took programs of study at Pennsylvania State College, Marywood College in Scranton, PA and she also studied at Gonzaga University in Florence, Italy.

Anna Mae was retired from Verizon Management after forty years of service in Carbondale and Scranton, PA, Baltimore, MD, and Washington, DC. She was a member of the telephone pioneers.

While residing in Carbondale, PA, she served as a director of the Boards of the General Hospital, Chamber of Commerce, American Red Cross, YMCA, Voluntary Action Centery of Scranton, PA and the Visiting Nurse Association in Scranton.

She was a dedicated volunteer for many years and while living in Maryland, she volunteered at the White House in the Press Office of the First Lady, working for Mrs. Nancy Reagan and Mrs. Barbara Bush. She also volunteered in other capacities at the White House until she moved to South Carolina in 2003.

Other organizations that enjoyed her volunteering services were The Kennedy Center of Washington, DC, the U.S. Naval Academy in Annapolis, MD, the Maryland Hall for the Creative Arts in Annapolis, MD, the Annapolis Visitors Bureau of Annapolis, MD, the Manatee Co. Art League of Bradenton, FL, the Bowie MD Civic Affairs Committee, Saint Gregory the Great Catholic School of Bluffton, SC, American Red Cross of Bluffton, SC, Coastal Discovery Museum of Hilton Head Island, SC, Coastal Carolina Medical Center of Hardeeville, SC and the Sun City Welcoming Committee.

Anna Mae was an active member of the Saint Gregory the Great Parish in Bluffton and served on their Stewardship Council. She also served as an Extraordinary Eucharistic Minister and Coordinator.

She and her late husband, Edward Bambera, were avid Boston Red Sox fans, enjoying visits to their spring training camp and Boston's Fenway Park for many years. They shared personal relationships with the Red Sox Owner, Tom Yawkey, and all the players and managers of the Red Sox organization from 1954 until Ed's death in 1972. They were personal friends of Ted Williams and were his guests on the occasion of his induction into the Baseball Hall of Fame.

Anna Mae is survived by her nieces and nephews, including Most Reverend Joseph C. Bambera, Bishop of the Diocese of Scranton, PA. She is also survived by many cousins. Preceding her in death, in addition to her former husband, were her late husband, Richard Fagon and her brothers, Matthew Rienzo and Frank Rienzo and her cousins, Rosemarie Lavery and Joanne Fotia.

A Memorial Mass will be celebrated by her nephew, the Most Reverend Joseph C. Bambera, Bishop of Scranton, on Wednesday, April 20, 2022 at 11:00 am in Our Lady of Mount Carmel Church, 15 Fallbook Street, Carbondale, PA.
LINKS
The Times-Tribune
http://thetimes-tribune.com