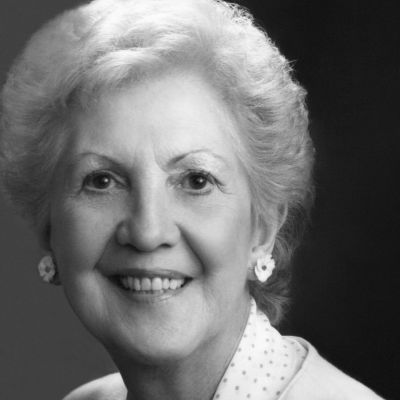 Anna
David
Help us celebrate Anna! Please share your stories and photos, and invite others who remember Anna.
Longtime Anchorage resident Ann (Nancy) David passed quietly away surrounded by her loving family at age 96 1/2. Ann was born in Philadelphia, PA on July 24th, 1921. Ann was the oldest of three daughters, her younger sister Helen Seitz lives in Southern California, Elsie Truitt of Medford and older step-brother Floyd Truit of Annandale, Virginia both preceded Ann in death.



The Truitt family moved to Southern California in the 1930s. Ann graduated from Verdugo Hills High School in 1940 as the first song and yell cheerleader. Ann then worked at the beginning of WWII for the Northrop Aircraft Company in Van Nuys, California sewing the cotton sheet on the rudder of the Northrop SN-2 Troop Glider, the aircraft that helped to win D-Day, June 1944.



Ann met and married Dorin David Sr in April of 1946 in So California and the couple immediately left for Alaska where they promptly bought a small gun shop for $600 which they ran together from 1946 to 1968. Dorin later passed away in 1976.



Ann was an avid life-long volunteer. She was a life member until her death of the Eastern Star and became Worthy Matron of the Anchorage Chapter #8OES in 1963. Ann was also an Alaskan Pioneer, a Pythian Sister, and a Pink Lady.



Ann would later work for Stallones and Klopfensteins menswear stores meeting "many interesting characters", as Ann would say until her retirement.



In her later years, Ann would enjoy working in her yard and traveling around Alaska where she lived for 63 years. Ann loved beautiful Alaska.



Ann is survived by her son Dorin David Jr., daughter Deborah Rice, and grandchildren Jason David, Mariah David, Ellie Rice and Will Rice.



Ann is buried in Glendale, California with her mother and father. We love and miss her very much but will always remember her telling us to "hop hustle and be happy". Ann was a true Alaskan with a great spirit.


LINKS

Anchorage Daily News
http://www.adn.com