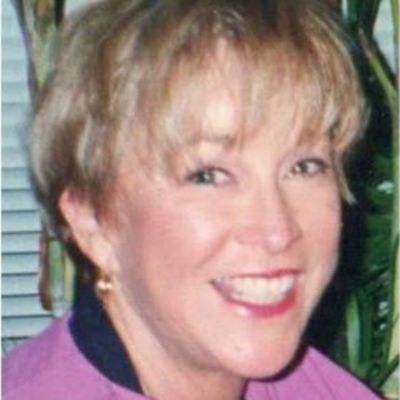 Ann
Owens
Gilliland
Did you know Ann? Please share your stories and photos, and help spread the word about this page!
Ann Owens Gilliland, proud Fort Worth native and reluctant Dallas resident, passed away on November 16, 2019. Born on June 1, 1935 in the same downtown hospital, delivered by the same doctor who would one day deliver her own babies, Ann loved living in Fort Worth and Texas. After graduating Pascal High School, Ann enjoyed the life of homemaker and mom. She loved hosting parties with her husband, Jim, and always claimed to enjoy hauling her hockey playing children to pre-dawn practices.

Her kids left the nest and reinvented themselves, so Ann did the same. She was an enthusiastic, talented student, earning her Journalism degree at Texas Christian University, and then a staff writing position with the Fort Worth Telegram. She ultimately fulfilled her dream of freelance travel writing - covering the wall-sized world map in her office with pins attesting to her adventures around the globe.

Ann developed a love for scuba diving in Cozumel, Mexico, after seeing divers exploring a reef, while she snorkeled on the surface above. When they waved up at her, she thought, "I want to be the one down there waving". So she became a certified scuba diver. It was following this passion that led her to visit the South Pacific with Jim, where they learned of the heroic Battle of Peleliu. Ann authored "Peleliu Remembered", a non-fiction book based on her research and interviews with survivors of the battle. In 1994, at the request of the governor of Peleliu, Ann and Jim took a group of World War II veterans to a 50-year reunion of the Battle of Peleliu. They formed lasting friendships, and agreed that it was one of the best experiences of their lives.

Ann loved her family, her little white dog "Sugar", murder mystery novels, Blue Bloods, NCIS, and everything about Fort Worth. She was preceded in death by her husband of nearly 50 years, James (Jim) Gilliland. She is survived by her children, Conni Davenport, of Sarasota, Florida, Jeff (& Cindy) Gilliland, of Dallas, James (Jim) Gilliland, Jr, of Mililani, Hawaii. Grandchildren: Daniel Davenport, Scott, Jake, James III, and Nicholas Gilliland,and great-grandchildren, Andie & Jude Gilliland.

A Memorial Service will be held December 7th at 2:00 in the chapel at Presbyterian Village North, 8600 Skyline Drive, Dallas. In lieu of flowers, the family asks that you follow the "Donate" link at spj.org to support the Society of Professional Journalists.
LINKS

Local Cremations and Funerals
https://www.localcremationandfunerals.com
Ft. Worth Star-Telegram
http://www.dfw.com