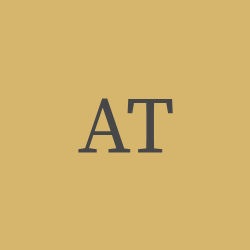 Anita
J.
Troup
Did you know Anita? Please share your stories and photos, and help spread the word about this page!
Anita J. Troup, 92, of Concord, NC, died Wednesday, September 7, 2022 at her residence.

She was born on October 22, 1929 in Akron, OH and was the daughter of the late Norman Lloyd and Naomi Ellen Gaugler. She was preceded in death by her husband of 61 years, William Lee Troup (1930-2014).

Anita earned a high school diploma from South High School in Akron, was certified as a Registered Nurse from Akron City Hospital, and completed a Bachelors of Science in Nursing at Wheaton College, Wheaton, IL. She was a professional nurse until her children were born and then served as a "neighborhood nurse" for every community in which she lived. Later in her life, she served as a school nurse substitute in the Lancaster County, PA public schools.

Anita and Lee spent their married life together in Christian service, living in East Rutherford, NJ (1953-1961), Wheaton, IL (1961-1969), Beaver Falls, PA (1969-1987), Strasburg, PA (1987-2013), and Concord, NC (2013-2022). Every community in which they lived experienced Anita's hospitality. The Troup home reflected Anita's heart, open to neighbors and friends whom she welcomed as family.

She was an involved member of Providence Presbyterian (PCA) even through her recent illness. Anita was a steadfast, engaged woman of the church since joining Goss Memorial Church, Akron, OH, as a young woman. She remained a strong supporter of Ligonier Ministries and a leader in practical Christian living based on sound Biblical doctrine.

The patterns of her life reflected the Bible's call?she was faithful to her husband, well-known for good deeds, raised children, showed hospitality, and "washed the feet" of the Lord's people, helping those in trouble and devoting herself to all kinds of good deeds.

Surviving Anita are daughter, Norma Downing and her husband Martin of Concord, NC; son, Calvin Troup and his wife Amy of Beaver Falls, PA; seven grandchildren, John Downing and his wife Samantha, Susanna Downing, Rebekah Mastris and her husband Tony, Laura Wallace and her husband Joel, Miriam Mead and her husband Greg, Joseph Downing and his wife Natosha, Hannah Joseph and her husband Clay; and eleven great grandchildren.

A Memorial Service of gratitude to God and remembrance for her life will be held on Saturday, September 17, 2022, at 1:00 pm at Providence Presbyterian Church (PCA), 246 Branchview Dr. NE, Concord, NC, 28025. Friends will be received prior to the service beginning at Noon. A reception will follow the service.

James Funeral Home, of Huntersville, is serving the family and obituary lovingly written by the family.
LINKS

Concord Independent Tribune
http://www.independenttribune.com
Beaver County Times
http://www.timesonline.com
Lancaster News
http://www.lancasteronline.com