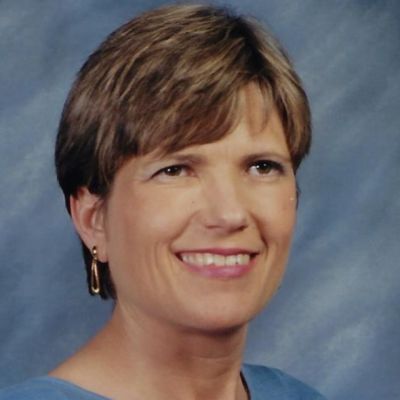 Angela
Malcom
What do you remember about Angela? Share your stories and photos here, and invite others to come share their memories.
Angela Brown Malcom

April 17,1959- September 5, 2021

To many, she was an "angel flying too close to the ground," so it is only fitting that she has now gained her angel wings, forever to live with the Lord. To those dear to her, Angela Brown Malcom was a loving and devoted wife, a dedicated mother, sister, and daughter, and most importantly, a special Nana who lived for the next moments she could experience with her family.

Angela was born on April 17, 1959, in Athens, Georgia, to George Marvin and Nancy Ann Towler Brown. She lived her entire life in the Fairplay and Bostwick areas, places that she knew well and where everyone knew her.

She had a brilliant mind that loved numbers which led her to many interesting jobs as an accountant. She was Salutatorian of her Senior Class at Morgan County High School and an Honor Graduate of the University of Georgia. She did not take her talents for granted, but she made decisions to use these talents to make her little corner of the world better. She retired as an accountant from Georgia Pacific.

Angela was a gifted musician, playing both piano and trumpet. She could sing like a bird, both alto and soprano with no effort. Her talent was remarkable and could have taken her on the road to Nashville, her friends think, if she had wished. She chose to use her gifts at Bostwick United Methodist Church where she will be dearly missed.

She occasionally heaped stress on the shoulders of her piano teacher, Mrs. B.A. Shockley, when she would choose to embellish a piece of music that appeared just fine as written. Angela truly had the music in her and needed to let it out!

Angela gave comfort through music at many funerals and sweet memories at weddings over the years.

Whether help was needed at the church, on the farm , within her family, or from a friend, Angela was available to help. After her recent retirement, she looked forward to getting to do those little extras for the grandchildren who had her heart. In the last few years, Angela's most prized memories involved attending activities for the grandchildren, seeing her children thrive, camping with the love of her life, and grabbing an Arby's chicken salad sandwich with her mama. Her quick-wit wasn't known by all in her circle, but to those that it was, she could make one laugh just from a few hurriedly written words in a late evening text.

Angela loved the Cotton Gin Festival and all that it meant to Bostwick. Having hundreds of tractors parked outside her door and strangers from goodness knows where milling around was just another day of joy for this girl who was country before country was cool. Conway, Loretta, or Barbara Mandrell didn't have a thing on her.

Angela is survived by her mother, Ann Towler Brown; husband, Butch; son, Justin and his family: Melissa, Rhett, and Lucy; and her daughter, Riley, and her family: Christopher, Briggs, and Blane. Her only sibling, Penny, and her family, Larry, Lee, Anna, Aislynn, and Jacob also survive her. She leaves behind a grieving family, church family, and community, as well as many lifelong friends who will miss her.

Angela gave back to the community in many ways that are private, but God only knows how many women she has helped along the way. Her rewards will be great. Well done, thy good and faithful servant.

Visitation for Angela Brown Malcom will be at AE Carter Funeral Home on Tuesday, September 7, from 5-7 p.m. The funeral service will be at Bostwick United Methodist Church at 11:00, on Wednesday, September 8. Pallbearers are Ray Nunn, Ben Riden, Doug Jordan, Thomas Dyer, Greg Cown, and Bob Chandler.

Interment will follow at the Bostwick Cemetery.

In lieu of flowers, memorials may be made to the Bostwick United Methodist Church Music Department at Box 257, Bostwick, GA 30623.

May we all strive to make the world a better place as Angela chose to do.
LINKS
A. E. Carter Funeral Home

Morgan County Citizen
https://morgancountycitizen.com