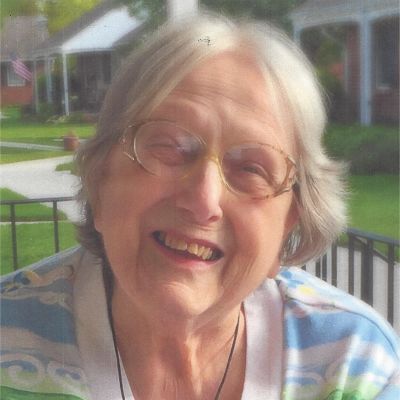 Angela
Evelyn
Brown
What do you remember about Angela? Share your stories and photos here, and invite others to come share their memories.
Angela Evelyn Brown passed away on Friday, January 8, 2021 at Mallard Bay Nursing Home in Cambridge, MD. She was 80. Angela was born on April 20, 1940, the daughter of the late Ernest and Irene Bingaman.

She is survived by her daughter, Kimberly Rice (husband Robert), grandchildren; Joshua Rice (wife Jessica), Sarah Allen (husband Joshua) and Maggie Condon (husband Jeffrey).

Angela was the fifth of ten children. Her siblings in order of birth are Duane E. Bingaman (Deceased), Wilda A. Fike (Deceased), Mary A. Kennel, Elaine P. Vislosky, Thelma M. Underwood, Carol I. Thomas, Rosalee White, Deborah M. Weber and Marlene K. Nicholson.

My dear precious sister Angie. I know you are in heaven with God and the angels. You were more than a sister; you were my friend. You were so loving and giving of yourself. After our mother passed away you were like a mother to me. I was so blessed to have had you in my life. You will always be in my heart, never forgotten. I will miss you dear sister, I will see you again in heaven.

Love you - Rosalee

Until her retirement, Angela lived in Cumberland MD. She worked for the Dept of Social Services as a parent aid. It was her passion to help, teach and nurture young mothers as well as care for the elderly. She was very active in her church and formed a lasting bond with a small group of women she met there. Health issues forced her to retire in her early fifties. She then relocated to the eastern shore to be closer to her daughter and grandchildren. Spending time with them was truly what she enjoyed most.

Due to current restrictions no public memorial service will be held. Angela's daughter, grandchildren and their spouses will honor her memory privately.

Honoring My Mama

I remember my mama with much love and honor today. My sweet, selfless mama passed over this afternoon. The saying goes, "he/she would give you the shirt off his/her back". My mama many, many times did without that shirt to give to and provide for me. She was the most giving, generous woman I have ever known. Her hospitality and caring for others was humbling. She stepped up to be the mama figure in her family of ten siblings at the tender age of 21 when her own mama passed away much too young. Wrapping each one in love, compassion, tenderness and nurture. She was the poster child (so to speak) of the Department of Social Services after her divorce from my daddy. When after receiving aid, they were so impressed with her strength and spirit, they trained her and hired her. She nurtured young mothers and the elderly till her retirement. It is with unimaginable grief and sadness that I said goodbye to her today. But, she lives on in my heart each and every day in the form of abundant lavish love...

"I Love You My Mommy, till we see each other again..."

January 8, 2021 - Kimberly Rice

Share memories with the family at www.framptom.com.
LINKS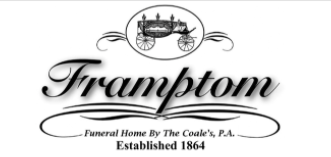 Framptom Funeral Home by the Coale's, P.A
Cumberland Times-News
http://www.times-news.com/timesnew.html
Memories
Looks like something went wrong.
Reload the page and try again.