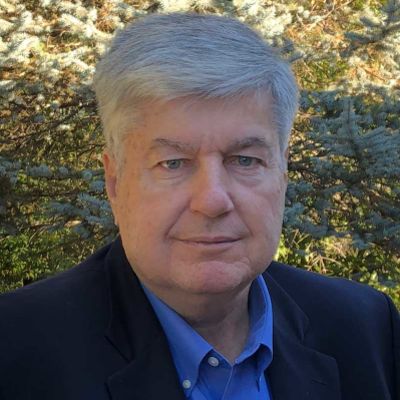 Andrew William Shogan, age 74, of Orinda, California, passed away on May 30, 2023, after a long illness. He is survived by his beloved wife of 50 years Jo Ann (Zivkovich) Shogan, son Andrew J. Shogan and daughter-in-law Katie (Shutte) Shogan and their three children Drew, Ana and Ben, son Jonathan C. Shogan and daughter-in-law Kerry O'Donnell, and son Alexander J. Shogan, as well as sister-in-law Jacqueline (Ouzts) Shogan, niece Alyson (Shogan) Knill MD and nephews Jeffrey Shogan MD and Jack Shogan. Andy had a clear focus on family originating from the examples set by his late parents Andrew L. and Anne R. (Zupon) Shogan and continued through his close relationship with his late brother Jeffrey E. Shogan MD.

Andy spent his entire professional career at the University of California, Berkeley, Haas School of Business, where he was on faculty as a tenured Professor since 1974. His area of specialization was in Operations Research with a focus on Management Science, Manufacturing and Operations Management and Risk Management. He retired after a long stint serving as Associate Dean for Instruction from 1991 to 2007. During his time at UC Berkeley, Andy made a significant contribution to the growth and strategic evolution of the Haas School of Business including having overall responsibility for six degree programs. He won multiple distinguished teaching awards voted on by both faculty peers and students during his career. After retirement he continued to lecture at UC Berkeley until his illness.

He was passionate about advancing the growth of mathematical fields within business and cared deeply about the impact he had on his students. In addition to his work at UC Berkeley, Andy taught courses at other universities across the world including in Switzerland, France, Denmark, India, Vietnam and Saudi Arabia (where he was particularly proud of helping to launch a business school for women), and he designed and taught executive education programs for large corporations like Google and HP.

Andy received an A.B. in Mathematics from Princeton University where he also achieved Phi Beta Kappa membership. He was a National Science Foundation Fellow at Stanford University where he received a Ph.D. in Operations Research. He contributed to numerous research publications and helped advance his field with the publication of a Management Science textbook in 1988.

He was born near Pittsburgh, Pennsylvania, and enjoyed having a large extended family across the region. He was raised in Monroeville where he met Jo Ann during middle school. He graduated from Gateway High School where, among other achievements, he played football and was proud to be part of an undefeated championship team during his senior year. He went on to play football at Princeton until a career-ending injury. He always appreciated the teamwork and competition that he learned in sports. He found time to support his sons by coaching their teams and always attending games and events during their respective athletic careers, and he was a life-long college and professional sports fan.

Above all, Andy should be remembered as a principled, honest and fair person who took pride in his work and was dedicated to his family. We know how much he loved his parents, how proud he was of the family he and Jo Ann built, and how much he cared for his extended family and friends.

In accordance with his wishes, the family will only hold a small, private ceremony. A memorial event to celebrate his life will be scheduled at a later date. The family suggests that gifts given in memory of Andy Shogan be made to the UC Berkeley Haas School of Business undergraduate program. Gifts in memory of Andy will be used for student support, and can be made at following link: https://give.berkeley.edu/giftdetails.
LINKS
Donate to scholarship programs at UC Berkeley Haas School of Business
https://give.berkeley.edu/giftdetails