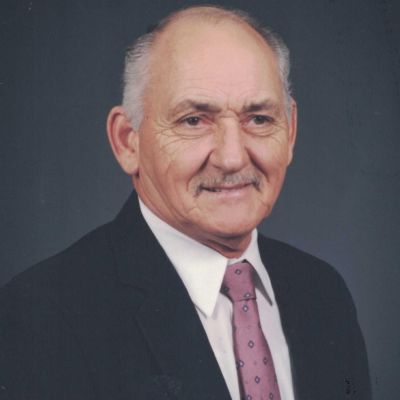 Andrew
Locklear, Jr.
What do you remember about Andrew? Share your stories and photos here, and invite others to come share their memories.
Andrew (Sam) Locklear Jr, 83, passed away on November 26, 2021, in Robeson County. Sam was born in Saddletree, Robeson County on August 11, 1938, to the late John A and Willie Mae Lowry Locklear. Sam was one of 14 children.

Sam was a loving husband, father, and grandfather who will be greatly missed. He was a member of Grace Baptist Church for over 50 years. He was also a Co-Founder of the Sonshine Club. He had served as a deacon, Sunday School teacher in the children and youth department and softball coach. Sam was a veteran of the US Army. Sam graduated from Belmont Abbey Technical College in Belmont, NC. Sam was owner of Locklear Drywall and later retired from AMP Inc. in Lowell, NC.

He is survived by his wife of 57 years, Effie Dial Locklear and children Gwen Locklear and husband Allen, Samathia Locklear Woods and husband Larry, Andrew (Andy) Locklear, Mike Bischoff; Grandchildren Jessica McBee, Matt McBee, Berri Locklear Bowers and husband Matthan, Ashleigh Locklear, Jake Woods, Andrew and Abby Bischoff, Willow Pearl Locklear; Great-grandchild Gatlin Wilde; sister, Dorothy Kennahan and a host of nieces and nephews.

A funeral service, officiated by Pastor David McEachern, Pastor Ronnie Bowers, and Rev. Mike Cummings will be held 5:00 PM Wednesday, December 1, 2021, at Grace Baptist Church, Gastonia.

The family will receive friends at the church from 3:00 pm until 5:00 pm prior to the service.

An interment service will be held 1:00 PM Thursday, December 2, 2021, at Whitehill Free Will Baptist Church, 11718 US-74 ALT, Maxton, NC.

Military honors will be provided by the US Army.

In lieu of flowers, memorials may be made to Sonshine Club, Grace Baptist Church, 2200 Auten Rd., Gastonia, NC 28054 or Baptists On Mission, PO Box 1107, Cary, North Carolina 27512.

Arrangements are with the South Chapel of Greene Funeral Service and Crematorium, Gastonia.
LINKS

The Robesonian
http://www.robesonian.com