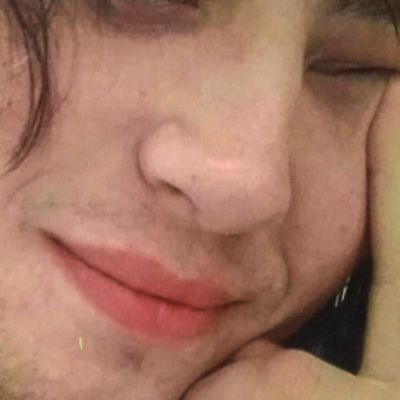 Andrew
Rex
Hodson
How do you know Andrew? Please share your stories and photos, and help spread the word about this page!
Andrew Rex Hodson left this mortal realm the same way he came into it...shockingly and unexpectedly...on August 9, 2021. He was 25 years young.

Andrew was a proud graduate of TAGOS Leadership Academy. He was a free spirit his entire life, which took him in all kinds of interesting and unique directions. Whatever he chose to do, he did with his entire heart.

Andrew took fashion cues from no one. He was typically spotted sporting a Hawaiian shirt and mismatched socks and/or shoes.

Andrew loved music and came from a musical and creative family. He loved the Everly Brothers, Nick Drake, Jay and the Americans, Nirvana, and music from a wide range of genres, including music that is much older than his parents (and his sister because she's old, too). He was an avid lover of nature. He spent many days foraging for berries, nights looking up at the stars, and lots of time helping out on a close friend's farm.

Andrew had a fierce, unfloundering love for his friends and family. He is survived by his loving parents, Chuck and Joan Hodson; his much older sister, Sara Fox; his crotchety old but beloved dog, Curtis; aunts; uncles; cousins; and many, many wonderful friends. His beloved beagle, Jake, will be waiting for him at the Rainbow Bridge.

Knowing Andrew meant knowing he would never give you up, never let you down, never run around and desert you. If you were his friend, he would never want to see you cry, or say goodbye, or tell a lie and hurt you. His extreme concern for others in pain from life's struggles led him to carry Narcan with him at all times, and to encourage others to do the same. Andrew saved several lives this way. Truly, you wouldn't get this from any other guy.

Andrew was a real-life superhero, but those closest to him believe that he already did all the work he needed to do, and it was time for him to go.

Those who knew Andrew are asked to remember him by performing random acts of kindness for someone else.

An Open House Celebration of Life will be held from 12:00 p.m., noon, to 4:00 p.m. on Sunday, September 12, 2021, at Fermenting Cellars Winery in Janesville, WI. Memories will be shared by friends and family at 3:00 p.m. The Hodson Family asks that guests wear a Hawaiian shirt or mismatched socks in Andrew's honor. SCHNEIDER FUNERAL HOME & CREMATORY is assisting the family. For online obituary and registry: www.schneiderfuneraldirectors.com
LINKS
Schneider Funeral Directors, Inc.
http://www.schneiderfuneraldirectors.com

The Gazette
http://gazettextra.com